Expert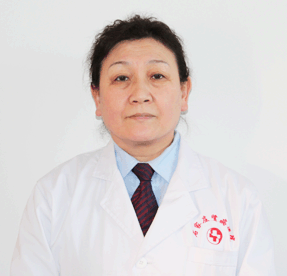 Ren Lidan
Ren Lidan, the senior expert in the international medical department and the group leader in the group of researching CKD diagnosis and treatment in Shi Jiazhuang Kidney Disease Hospital.
Detailed Information
Ren Lidan was born in May, 1954 and she graduated from the Tangshan Coal Medical College Medical University in 1972. She took advanced studies at Shanxi Province People's Hospital in 1980. In 1983-1984, she studied basic theory in Shanxi Medical College. Besides, she also had advanced study in Heibei Medical University in 1990. Now she is Associate Chief Physician Of Shi Jiazhuang Kidney Disease Hospital. After her graduation, she comes to Shi Jiazhuang Kidney Disease Hospital engaging in the research of kidney disease for over 30 years. So far expert Ren has published many thesis in medical journals like 'One Case For Early Intervention Treatment Of Nutcracker Syndrome'. She is good at the diagnosis and treatment of kidney disease, especially for end stage kidney disease, kidney insufficiency, chronic nephritis, diabetic nephropathy and polycystic kidney disease (PKD). Expert Ren has made great contribution to kidney disease and helped many kidney disease patients by her abundant clinical experience.

Zheng Falei
Medical professor of Chinese Academy of Medical Sciences and Peking Union Medical College Hospital, doctoral supervisor
Detailed Information
Professor Zheng, Falei is mainly engaged in researches and studies of metabolism and early prevention of chronic renal failure as well as medicines' renal toxicity, renal tubular interstitial diseases and electrolyte metabolism, etc. He pays more attention to the combination of theories and practices and is highly skilled in diagnosing and treating obstinate renal medical diseases.
Professor Zheng is the first person in China to report the application of essential amino acids and α-Ketoacid in treating renal failure as well as type IV renal tubular acidosis, rapidly progressive glomerulonephritis with hemorrhagic interstitial pneumonia, etc. His studies and researches have played positive role for improving levels of dianosis and treatments for kidney diseases. So far, he has published more than 260 medical thesis since 1980. Also, he is the chief editor and translator of treatises and one medical classics Conn's Current Therapy.

Sun Xincheng
Chief physician and associate professor of The Third Hospital for He Bei Medical University
Detailed Information
Sun Xincheng has wide experience in treating Adrenocortical Insufficiency, Prostatitis, Cystolith, Urocystitis, Sexual dysfunction in male, Infertility and urethritis. Currently, as a graduate student tutor, he also holds the office of committee member in Chinese Medical Association, HeBei Endoscoic society and the editorial board member in HeBei Medical University.
So far, he has pubilished more than 10 articles in national and provincial magazines. In additon, he also has won the Second Prize of provincial and municipal Science and Technology.

Zhao Weijiang
In Dec. 1932, Zhao Weijiang was born in Xuan Hua City, He Bei province, China and graduated from He Bei Medical Universtiy in 1965.
Detailed Information
So far, Zhao Weijiang has worked in internal medicine, medical treatment and scientific research for more than 50 years. Owing to his years of medical experience, he holds the post of medical malpractice evaluation expert in HeBei Province and director in He Bei Medical Association.
Zhao Weijiang is adept at treating Chronic Kidney Disease, Hypertension, Coronary Heart Disease, Heart Failure, Arrhythmia and Emergency of Geriatric cardiology. So far he has published dozens of medical thesis and received several awards scientific research studies. Also, he is honored to be advanced individual by health department of He Bei province.

Zhang Pingan
Zhang pingan graduated from Tianjin Medical University in 1965 and was promoted to professor and graduate student supervisor in 1996.
Detailed Information
She has ben engaged in kidney internal medicine department for 32 years and has wide experinece in treating various kidney problems. So far she has published more than 10 thesis in national pulications and newspapers.
Besides, in order to help more kidney disease patients, professor Zhang also attended the remote video consultation to help foreign patients to analyze their illness condition and reduce sufferings. Owing to her outstanding contribution in treating kidney disease, professor Zhang won great repulation in medical industry.

Zhang Zhenfang
Zhang Zhenfang graduated from Hebei College of Traditional Chinese Medicine and then went further study in Shanghai college of Traditional Chinese Medicine.
Detailed Information
So far, Zhang Zhenfang has worked for more than 40 year. In these years, she has produced over 20 monograph and achieved certificate of excellent articles for many times. Besides, the Chinese medicine she developed are also well received by the patients.
Zhang Zhenfang is adept at treating kidney stone, hypertension, hyperlipidemia, cardiovascular disease, diabetes, anaphylactoid purpura, viral cold, trachitis, etc. Her medical skill is recognized by both patients and the experts of China's Ministry of Health.