Does Dialysis Improve Kidney Function
2014-04-14 07:01
Q:
My creatinine level is 7.7, and I have diabetes for 12 years. Blood sugar is controlled by insulin injection. I also have protein in urine for 1 month and suffer from suffocation in breathing. My doctor suggest me to take dialysis twice or three times weekly. May I know if dialysis improves my kidney function?
A: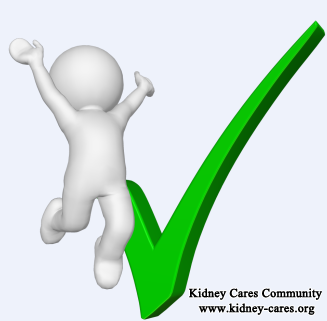 Doing dialysis can remove the toxins and wastes out of your body and replace the filtration function of the kidneys. However, it can not improve the kidney function. As for improving your kidney function, what you need is the systematic treatment.
Step one: Scientific tests
Tests help you know the disease clearly and contribute to finding the good and effective treatment.
Step two: Control the illness progress
There are three kinds of inherent cells: the healthy cells, the damaged cells and the sclerosis cells. As for sclerosis cells, there is no way to bring the back to life. Thus, what we can do is to protect the healthy cells and repair the damaging cells. Purify the blood and remove the toxins and wastes out of the blood. In this way, the damage to the kidneys would be reduced when the healthy blood flow through kidneys.
Step three: treat the primary cause at the same time
Treating kidney disease and meanwhile control the primary cause is also imperative. Block the inflammation in the first place, and dilate the blood vessels and then lower the blood pressure.
Step four: supply the necessary element to the body, adjust the internal environment and strengthen the immune system.
Through these four steps, kidney function can be enhanced by a large margin. However, dialysis can only alleviate symptoms in a short time but does not strengthen kidney function.
Our Treatment Effect
Swelling is an obvious sign of kidney disease.
Move the mouse to enlarge the picture
Look, this patient has severe leg swelling which has made her feel pain and can not get out of the bed. In order to seek better treatment, she came to our hospital for Chinese medicine treatments. 30kg of fluid was removed from her body in less than a month. Her leg swelling disappeared completely. Now you can see her long legs again.
Say goodbye to dialysis
Kidney Disease Treatment - 9 kinds of therapies