How to Avoid Complications of Uremia for Patient
2016-09-30 07:44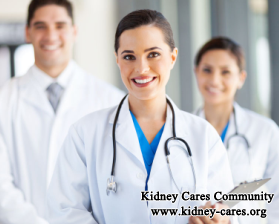 Uremia is meaning the best kidney function left for kidney failure patient in the end stage. in this case, it is very dangerous for patients. in addition, uremia is prone to cause a lot of complications and clinical symptoms, such as high blood pressure, arrhythmia, diarrhea and other symptoms. this time we will talk about how we can avoid the complications of uremia? please see the below details.
1 Active controlling of hypertension can prevent kidney function decreasing.And it can protect damaged kidney function and prevent cardiovascular complications,improve the long-time prognosis.
2 Reduce urinary protein and slow down the decline of renal function, proteinuria renal dysfunction is closely related with renal dysfunction. So it should be strictly controlled. ACEI and ARB can reduce the effect of urinary protein, and the dosage should be higher than needed. But it should prevent the occurrence of low blood pressure.
3 Limit intake of protein and phosphorus in food, low protein and low phosphorus diet can reduce glomerular hypertension, high perfusion and high filtration state, retard the development of glomerular sclerosis and renal function according to the situation given the high quality low protein diet, ensure to intake good quality protein. When eating low protein diet, it should be appropriate to increase the intake of carbohydrates, in order to meet the body's physiological metabolism needs of heat, to prevent the negative nitrogen balance. Restriction of protein intake, the same can achieve the role of low phosphorus diet.
4 Avoid aggravating kidney damage factors: infection, low blood volume, dehydration, fatigue, water electrolyte and acid-base balance disorders, pregnancy and application of renal toxicity drugs, they are likely to damage the kidneys, they should be avoided.
Although uremia is a threat to the health of many patients, and to the patient's internal and external environment is a large threat. So in daily life, pay attention to do health care, to develop good habits, can effectively prevent the occurrence of uremia. If you get question or need any help, be free to contact us anytime, we will reply you very soon. it is a pleasure that we can help you. we are Shijiazhuang Kidney Disease Hospital in China.