Is CKD Stage 3 Reversible
2015-07-09 03:34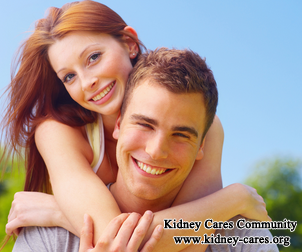 Is chronic kidney disease (CKD) stage 3 reversible? CKD stage 3 is a moderate kidney damage. Without effective treatment, it may progress into stage 4 or kidney failure. Therefore, stage 3 is a crucial stage for kidney disease patients to improve their health.
What factors affect the reversion of stage 3 kidney disease?
1. Follow a kidney-friendly diet
The primary nutrition concerns include maintaining a diet that is low in protein, sodium, phosphorus, potassium, and sometimes calorie restricted. However, there is no single kidney diet. Because every kidney patient is unique, each kidney diet may be slightly different. Thus, you should see a renal dietitian or send your medical reports to kidneycares@hotmail.com to determine the exact specifications of the kidney diet you should follow.
2. Manage symptoms and complications
In stage 3, kidneys can not work so effectively that a series of complications and symptoms may occur. If untreated effectively, these complications such as anemia and proteinuria may speed up the progression of kidney disease developing into kidney failure. You should take medications to manage the complications you have.
3. Foot bath therapy
Foot bath is on the basis of traditional Chinese medicine (TCM). Before going to sleep, you immerse your feet into medicated water for 20-30 minutes. The water temperature should not be over 40 centigrade. Foot bath therapy has many health benefits such as improving blood circulation, boosting defense mechanism, removing toxins from the body and slowing down the progression of kidney disease.
4. Hot compress therapy
Hot compress therapy is an external application. Through putting herbal medicine in patients' Shen shu acupoint, the corresponding acupoint of kidneys, this therapy is able to repair injured kidney tissues and improve renal function.
If you want to reverse stage 3 kidney disease, you must accept effective treatment and appropriate nursing care. If you give up, there is no chance to reverse it.
Any question, you can leave a message below or consult our online doctor. We will try our best to help you.