Is Spirulina Good For Stage 3 Kidney Disease People
2014-12-17 10:06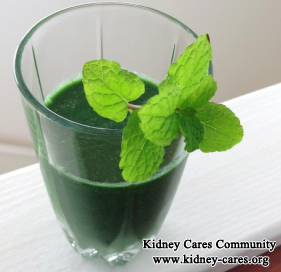 You must be asking- "Can I see any health benefits from eating some spirulina" if you have suffered from stage 3 chronic kidney disease (CKD). The answer is Yes. The following is a partial list of health benefits associated with spirulina.
Spirulina health benefits for kidneys
1. Cleanse your kidney
Spirulina has outstanding detoxification properties that are so important these days because of the number of toxins that we are being exposed from our environment. Spirulina has unique ability to eliminate them from your system. The chlorophyll in spirulina helps eliminate these waste products and cleanses your liver, kidneys and blood. Well-functioning liver and kidneys are critical to the overall function of every part of your body.
2. Aid type-2 diabetes
Diabetes is one of the leading cause of kidney disease. Spirulina may aid in the care of type-2 diabetes. This is able to reduce the risk of kidney problem.
3. Fight infection
One of the leading factor for kidney disease relapse is infection. Besides, infection may also cause further kidney damage. Studies have shown that spirulina can fight infections.
4. Boost immunity
Spirulina has been shown to stimulate the production of pathogen killing antibodies in the immune system. By stimulating the immune system, it can fight infection and chronic illnesses.
In addition, spirulina is also good for heart health, respiratory health, alleviating anemia, increasing energy, preventing the buildup of triglycerides in the liver and other aliments. But if you eat it improperly, it is also harmful. Therefore, if you want to eat spirulina, you can consult our online doctor or leave us a message to kidneycares@hotmail.com. we are glad to help you.