Treatment And Diets For Anemia In CKD Stage 3A
2013-02-27 11:39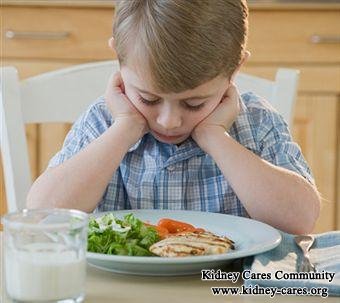 Stage 3 CKD can be further divided into stage 3A and stage 3B. Stage 3A patients have moderate diminished kidney functions with GFR(glomerular filtration rate) between 45-59. Anemia may develop in stage 3A and it is more common among women patients.
Patients may at first feel constant tiredness and are always feeling cold. When blood test is done, it is often that their red cell count is lower than the normal level.
Anemia is a common symptom among stage 3-4 CKD patients because the damaged kidneys can not secrete enough hormone called erythropoietin which can stimulate the bone marrow to produce enough red blood cells. When red cell count is low, anemia develops and it will become worse with continuous progression of illness conditions.
Anemia can not only make you feel tired, fatigue or lack of energy, it can cause serious problem if left untreated. Anemia can make the heart overwork and cause one common type of heart disease among kidney disease patients called left ventricular hypertrophy. Actually many CKD patients may develop LVH and other cardiovascular complications much earlier than kidney failure and that is why cardiovascular diseases are the major cause of death for CKD patients.
Commonly prescribed drugs for stage 3A patients with anemia is ESA (erythropoiesis-stimulating agents) which can help the body to generate more red blood cells. ESA drugs need to combined with proper supplement of iron if patients have iron deficiency or the drugs will be wasted and patients can not reach the target hemoglobin.
But we still have to mentioned that this drug has some side effects. Aggressive intake of ESA can increase the risk of heart attack, heart failure and stoke, therefore it is not an ideal therapy from the long run.
The most effective and root treatment for anemia is to treat chronic kidney disease by repairing renal damages and improving renal functions.
Eating foods that are high in iron, folic acid and vitamin B 12 can help cope with anemia. Consult a dietitian and design a personalized diet plan according to your specific illness and physical conditions.
Anything that you are not very clear about, you can leave us a message and our experts will give you an satisfied reply via email as soon as possible.
Get free online analysis for your illness condition here. Choose any of the following tools to start instant communication with our experts.
Leave Message
Leave your problem to us, we are here to help you with free charge!