What Foods Are Bad For CKD Stage 3
2015-02-24 09:45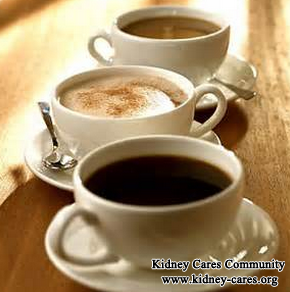 Most of us know that eating a balanced diet is important for good health, especially for chronic kidney disease (CKD) stage 3. Diet plays an important role in the treatment of kidney disease. CKD stage 3 patients should avoid some foods which may worse kidney condition.
1. meat
Diet high in animal protein can cause kidney damage. In fact, a high protein diet may cause or exacerbate existing kidney problems because protein metabolism puts a heavy load on the kidneys, making it difficult to eliminate its waste products. On the contrary, you can eat a variety of veggies, grains, seeds and nuts and you will get all of the protein your body needs.
2. genetically modified foods
A study shows that genetically modified foods show negative health effects on the kidney function. A large percentage of our processed foods contain genetically modified ingredients such as corn, soy, rice, sugar cane, sugar beets, and canola. So kidney disease patients had better limit or avoid the intake of these foods.
3. carbonated beverages
Carbonated beverages such as soda and energy drinks are associated with the formation of kidney stones. A study in 2007 showed that drinking two or more colas per day was associated with an increased risk of chronic kidney disease. Therefore, people with CKD stage 3 should not drink too much carbonated beverages. Instead they can have plain water with organic lemon.
3. Dairy products
Consuming dairy products increases the excretion of calcium in the urine, which may increase the risk of developing kidney stones. Reducing dairy can help people with kidney failure and kidney disease because it can make the filtering work of the kidney easier, putting off the need for dialysis.
4. caffeine
Caffeine in coffee, tea, soda, and foods can also place a strain on kidneys. This is because caffeine is a stimulant, it can stimulate blood flow, increasing blood pressure and stress on the kidneys. The study showed that long term caffeine consumption worsened chronic kidney failure. Besides, caffeine consumption has been linked to kidney stone formation by increasing calcium excretion in urine.
5. salt
CKD stage 3 patients should not eat too much salt as long term intake of too much salt can damage the kidneys along with the heart and aorta. Salt intake can also elevate blood pressure, which can cause damage to the kidney's nephrons, which filter wastes.
The above foods are bad for kidney disease patients. Due to different medical condition, the diet may also be different. If you want to get your own diet, you can leave a message to kidneycares@hotmail.com or consult our online doctor directly.
Our Treatment Effect
High creatinine level is dangerous to a kidney patient
Move the mouse to enlarge the picture
If you also want to reduce your high creatinine level, please look at this patient's report. When he was just hospitalized in our hospital on Dec 11, 2018,
His creatinine:1028umol/L,
urea: 39.7mmol/L
UA : 513umol/L
After a period of our treatment,
his creatinine:331umol/L, urea:16.1mmol/L
UA :325umol/L on Jan 5, 2019.
His condition was getting better and better. You can also get better.
For a CKD patient, you can choose Chinese medicine treatments to control your condition. your creatinine level can be reduced radically, symptoms can be alleviated and more importantly, your renal function will be improved. In this way, you can stay away from end stage kidney disease and avoid dialysis.