Recipes for Stage 3 Kidney Disease
2014-04-01 17:23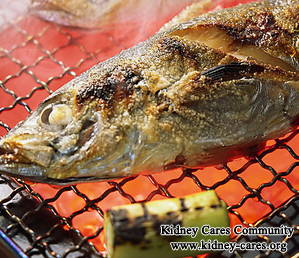 At stage 3 kidney disease, patients should not only care about treatment, but also pay attention to diet in daily life. A healthy diet can help treatment a lot. Then what diet patients with stage 3 kidney disease should have in daily life? Here we will talk about this topic.
1. Protein limitation
At this stage, patients are very prone to proteinuria, eating much protein worsens proteinuria, affecting kidney function. Moreover, urea is produced as protein is decomposed in body, and urea is a waste which can make kidney put on much pressure. Thus, patients with stage 3 kidney disease should limit protein. Nevertheless, high quality protein does good to patients with stage 3, because few wastes is produced by high quality protein, and essential amino acid can be provided for them.
2. Carbohydrates
It is also important that patients with stage 3 kidney disease should take in proper carbohydrates to keep calories in body. Because our physical body needs calories to work normally.
3. Healthy and natural fats
Patients with stage 3 should eat healthy and natural fats to avoid high cholesterol level. Because other fats can result in high cholesterol level, which is harmful for them.
Olive oil, corn oil and peanut oil are good choices for patients with stage 3 kidney disease.
4. Vitamins
Vitamins has the properties of antioxidants and anti-inflammation, helping prevent kidney damage and kidney inflammation. Vegetables and fruits contain rich vitamins. What should be taken notice of is that vegetables and fruits that have high potassium should be avoided strictly.
5. Low phosphorus intake
Patients with stage 3 kidney disease are very likely to have deposition of phosphorus in body, so much intake of phosphorus affects kidney function. What is worse, calcium in bones can be removed to keep balance of calcium and phosphorus, resulting in bone problems. As a consequent, patients with stage 3 need to imit intake of phosphorus.
The above 5 points are very significant for patients with stage 3 kidney disease, and they should follow them. In this way, the best result can be achieved at last. Any question you have, just contact us freely and we are very glad to help you.