Stage 3 Chronic Kidney Disease And Black Tea
2014-03-12 11:03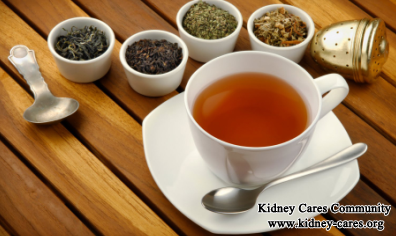 As a common drink, black tea is much favored by many people because black tea has many benefits such as refreshment, helping gastrointestinal digestion, promote appetite and strengthen your heart function. However, if someone is diagnosed with chronic kidney disease stage 3(CKD stage 3), can he still drink black tea like normal people?
Generally speaking, we can give you a definite answer, which is because different person has different conditions. In this case, their diet is also different. Thus, we can only say what you can benefit from black tea and what side effects does black tea bring for you.
1. What are the healthy benefits of black tea?
Eliminate edema
Black tea contains caffeine and aromatic substance. These two substances can increase blood flow to kidneys and speed up the glomerular filtration rate, expend the renal microvascular vessels as well as inhibit renal tubules from reabsorbing water. In this way, it helps expel uric acid, excess sodium and harmful substances, which contributes to alleviating edema.
Strengthen bone
Bone problems like bone pain and bone fracture is often to be seen in stage 3 CKD patients. For this reason, doctors suggests that drinking a cup of tea per day is helpful for strengthening bones.
2. What are bad benefits of black tea for stage 3 CKD patients?
High phosphorus and high potassium level in black tea
If your lab tests show there is high potassium and high phosphorus level, you are not allowed to drink black tea. Drinking black tea in this case may worsen your kidney damage. Therefore, stage 3 chronic kidney disease patients with high phosphorus and high potassium should not drink black tea.
Whether you can drink black tea much depends on your own illness conditions. For detailed information, you can talk with our online doctors or leave your message to kidneycares@hotmail.com, and we will give you reply as soon as possible.