What Is The Proper Diet For Stage 3 CKD
2014-02-24 15:57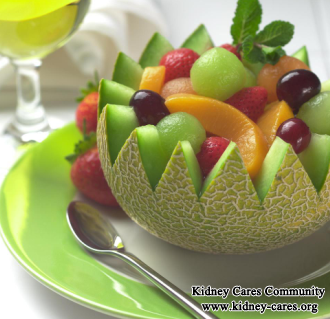 A proper diet has an important significance in the process of stage 3 chronic kidney disease(CKD). Stage 3 chronic kidney disease has moderate kidney damage which limits some of the filtering ability of the kidneys, but it does not need dialysis. Reducing the levels of wastes in the body by diet modifications preserves the remaining function and stems further kidney damage. So what is a proper diet for stage 3 CKD?
1. Protein limitation
Urea is a by-product of protein breakdown by the liver. Your kidneys discharge the urea and produce urine for excretion of waste products. Limiting protein intake will reduce the amount of urea produced, otherwise, it will workload the kidneys.
2. Low phosphorus and high calcium intake
Phosphorus is a mineral that works with calcium to support bone health. If your kidney function is damages, phosphorus can pile up in the blood and low calcium. This is because high phosphorus level will inhibit the absorption of enough calcium, causing low calcium level. Consuming high amounts of calcium with your meals reduces the amount of phosphorus your body absorbs, thereby preventing kidney associated bone diseases like bone pain, bone fracture and osteoporosis.
3. Balance electrolytes
Electrolytes can help your muscles contract and maintain fluid balance inside your cells, but excessive amounts can cause heart problems. You should adjust your potassium and sodium intake according to your lab values. If you have high potassium level, you should avoid potassium-rich foods such as bananas, apricots, tomatoes, etc. Besides, if you have edema, you should restrict your salt usage or sodium intake by avoiding your intake of processed foods to lower your overall consumption of sodium.
4. Limit fluid intake
On stage 3 chronic kidney disease, there is not a restriction on fluid intake, because your kidneys are still filtering your blood with some limitation. If the filtering rate decreases, you need to consult your doctor or our online doctor to tell you how much fluid you can have per day to put off the dialysis.
There is no exact answer for what you can eat or can not eat. It is very individual. If you want to know what you can eat, you can send your lab test to kidneycares@hotmai.com. We will analyze your illness conditions to tell you if you can eat it or not on earth.