Bloody Urine and Pain Disappear In PKD Patients
2016-05-26 03:50
This uncle is from Afghanistan and suffers from Polycystic Kidney Disease (PKD). He has severe blood in urine and the pain is unbearable. Local treatment is not effective. In order to seek further treatment, uncle comes to our hospital-Shijiazhuang Kidney Disease Hospital, China for treatment.
The following is comparison before and after our treatment.
Blood in urine disappears.
Pain disappears.
He becomes energetic. Look, he shows us his strong body.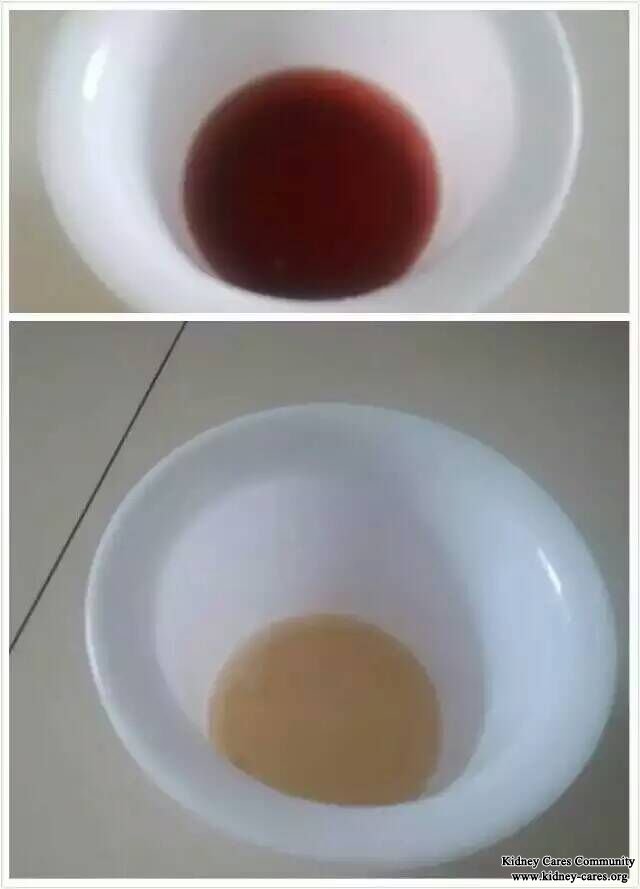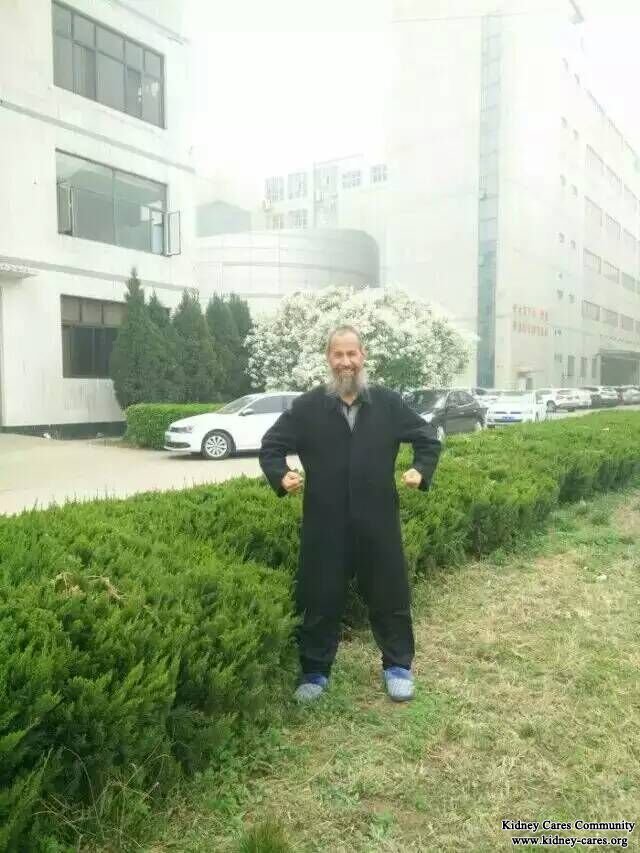 Treatment in our hospital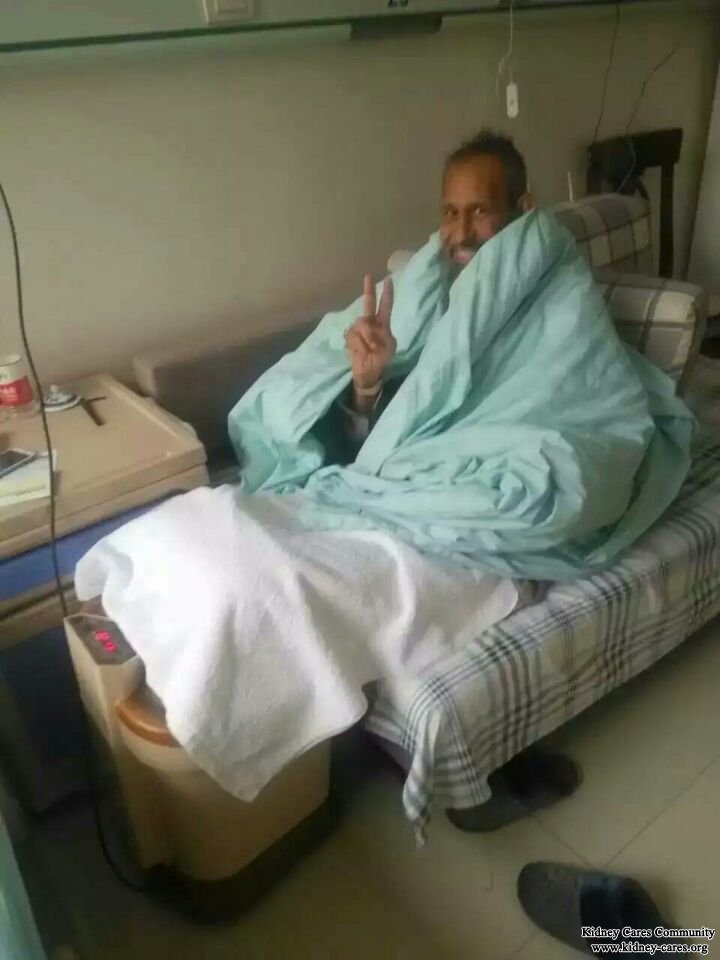 Medicated Foot Bath
Foot bath has many benefits for PKD patients. it has the following functions:
1. Improve blood circulation
Medicated foot bath can improve your foot and whole body's blood circulation. With smooth blood circulation, some wastes and toxins can be discharged out of your body to reduce further damage on kidneys.
2. Promote metabolism
Medicated foot bath can increase blood circulation so as to regulate your endocrine function and promote endocrine glands to secrete various hormones such as PTH and adrenaline. These hormones can promote metabolism.
3. Improve your sleep quality
Through improving your foot and whole body's blood circulation to speed up blood flow, medicated foot bath can remove deposits in foot and eliminate tired substances. This can improve your sleep quality.
Although foot bath has so many health benefits, it does not mean all patients can take this therapy. As for patients with serious heart disease, foot infection or serious blood clots, they are not suggested to take medicated foot bath.
Micro-Chinese Medicine Osmotherapy
Besides medicated foot bath, the key treatment is Micro-Chinese Medicine Osmotherapy. This therapy can shrink kidney cysts and repair kidney tissues through increasing the permeability of cystic wall, decreasing the lining cells' activity of secreting cystic fluid and changing outer and inner pressure difference of cyst wall. In this way, cyst fluid will be reabsorbed and finally removed out of body with urine. Kidney cysts will become smaller than before. This can reduce damage on kidneys. Moreover, Micro-Chinese Medicine Osmotherapy can improve renal function through anti-inflammation, anti-coagulation, degradation of extracellular matrix and dilation of blood vessels. With improvement of kidney function, blood in urine will be prevented. And pain will disappear naturally and effectively.
After a period of treatment, he feels better and can walk out to enjoy the fine weather. If you want to learn more information, you can leave us a message below or send an email to kidneycares@hotmail.com. We will reply you as soon as possible.