Chinese Medicine Treatment Avoid Relapse of Nephrotic Syndrome Without Steroids
2016-05-12 09:39
Name: Xiao Chong
Gender: Male
Age: 16 years old
Country: China
Diagnose: Nephrotic Syndrome
Patient Word: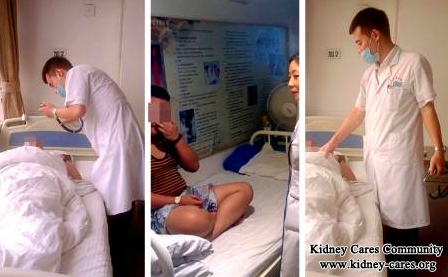 Xiao Chong is a 16 years old boy from Shandong Province in China. About 3 years ago, he was diagnosed with nephrotic syndrome due to swelling all over the body, but his disease got relapsed frequently although he kept taking the steroid treatment. In order to get the systematic treatment, he came to Shijiazhuang Kidney Disease Hospital for the Chinese medicine treatment. Let's see what happened to him after taking the Chinese medicine treatment.
When Xiao Chong came to our hospital, his proteinuria was as high as 4+, and he was taking 6 tablets of steroids at that time. The expert in Shijiazhuang Kidney Disease Hospital explained that:
Nephrotic syndrome is often related with the immune disorder in body, and there will be lots of immune complexes deposited in blood and kidneys with the long history of the disease. Steroid is mainly used to suppress the immune reactions in body, but it cant remove the immune complexes out, so it can cause further damages to kidneys, and patients can get easily relapse of the disease.
Depending on his own case, our expert team made a systematic treatment plan for him, it included the Immunotherapy and Four One Chinese Traditional Treatment. These therapies aim at regulating his immune system, removing immune complexes out and stopping the immune reactions in body. Then it can stop the nephrotic syndrome.
After about 2 weeks' treatment, both of his proteinurie and hematuria became negative. 3 months later, his urine test reports showed 24 hours' protein in urine was 0.1 g. Up to now, his disease was not relapsed, and lived a normal life with the NS.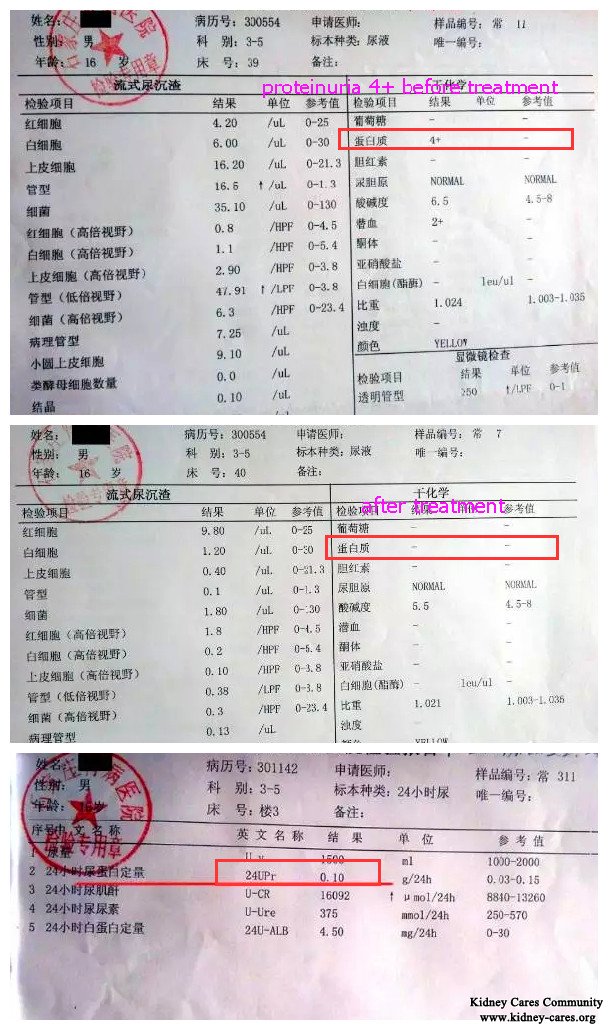 Now, his condition has been controlled well. If he follows the advice of the doctor's guidelines, and take continue treatment, he will have great chance to get recovered. If you want to learn more details of the treatment of nephrotic syndrome in our hospital, you can leave a message below, or you can also send e-mail to kidneycares@hotmail.com. We can give more help.