Chinese Medicine Treatment is Really Amazing for My Diabetic Nephropathy
2016-04-06 03:22
Name:
Gender: Male
Age: 82 Years Old
Country: Australia
Diagnose: Diabetic Nephropathy
Patient Word: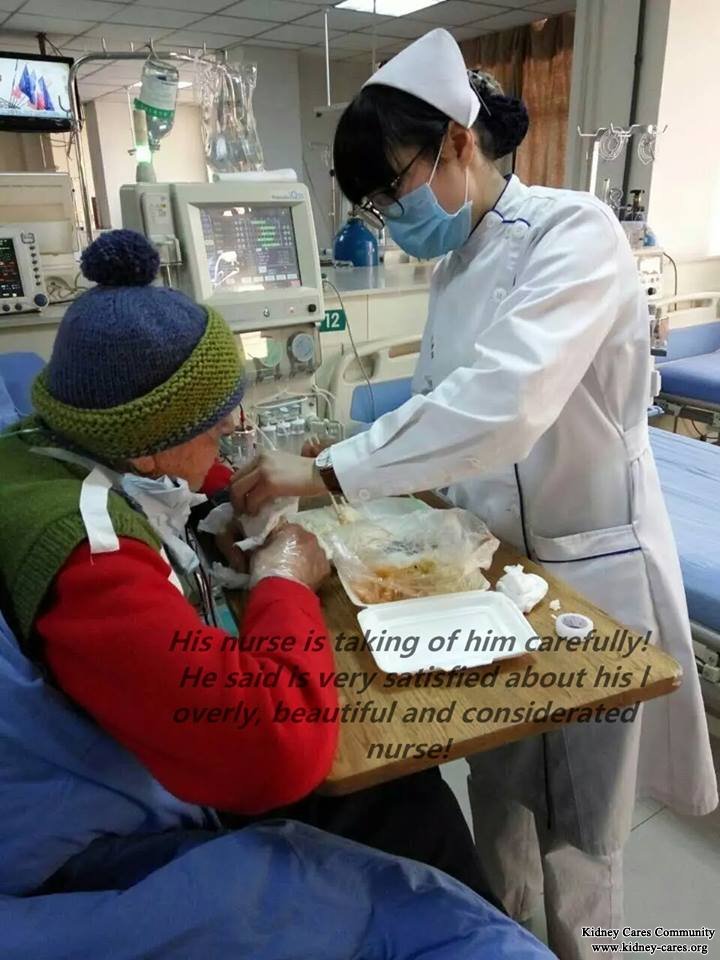 I am a 82 years old man from Australia. I had suffer from diabetic nephropathy for many years, and I started dialysis in my local hospital. But I want to get better treatment and stop my dialysis. So I choose to come to China to get the systematic Chinese medicine treatment in Shijiazhuang Kidney Disease Hospital.
Now, I have lived in the hospital for one month, and get the systematic treatment for one month. The first time I took the Micro-Chinese Medicine Osmotherapy, I though it is amazing, because I just need to lie on the bed, then the medicines can work on my kidneys directly. It is very comfortable, besides, there are also some other kinds of Chinese therapies, such as Foot Bath Therapy, Oral Chinese medicine, and so on. After one month's treatment, I get great improvements.
When I just came, I cant walk by myself due to my severe swelling and leg pains. But now, I can walk slowly by myself, and I feel energetic after the treatment.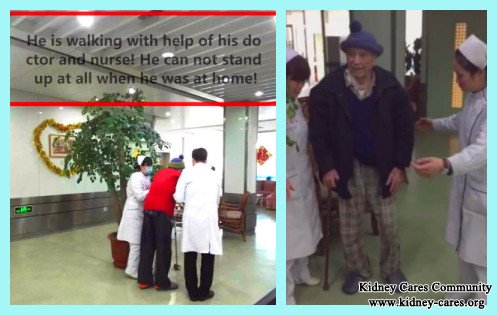 My serum creatinine level is also reduced. Before I came to hospital, my serum creatinine is as high as 583 before dialysis. Now my serum creatinine is 353 before the CRRT, and my serum creatinine is reduced to 118 after the CRRT.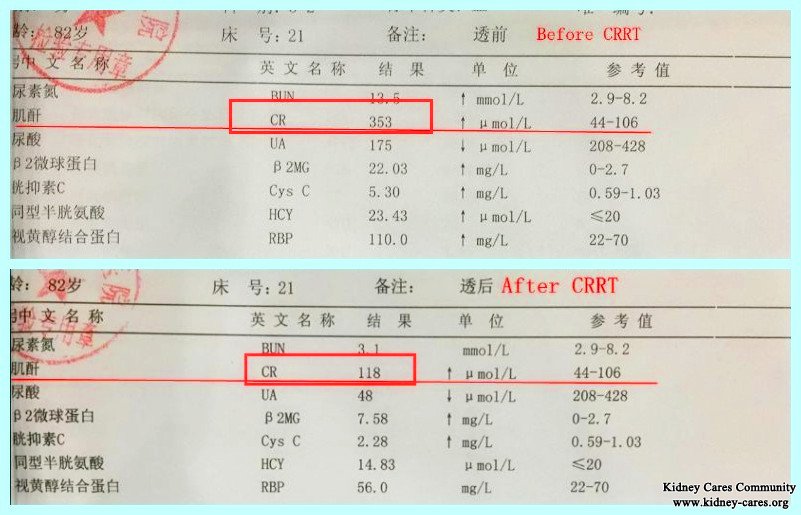 More happy, my legs' pain also get great improvements. Before I came to the hospital, my legs are affected severely due to the long term high blood sugar. Now, my legs become better, I feel so happy.


I am very thankful that my disease has been improved effectively with systematic treatments, and I wish that more and more kidney patients can come here to get the treatment. I hope all the people can live a better life just like me. God bless.