High Creatinine Level Reduces To 165umol/dL from 517umol/L In 3 Weeks
2016-02-27 03:59
Name: Liu Hong
Gender: Female
Age: 20 Years old
Country: China
Diagnose: Lupus Nephritis
Patient Word:
This girl is only 20 years old but she has suffered from Lupus Nephritis for half and 2 years. Recently a cold worsens her condition, her creatinine level goes up to 517 umol/L from 96umol/L in a month. With the increase of creatinine level, she begins to experience vomiting, nausea, cough, diarrhea and red spots in her face. Besides, her urine output decreases to 500ml. Local treatment does not give her hope so she comes to our hospital-Shijiazhuang Kidney Disease Hospital for treatment.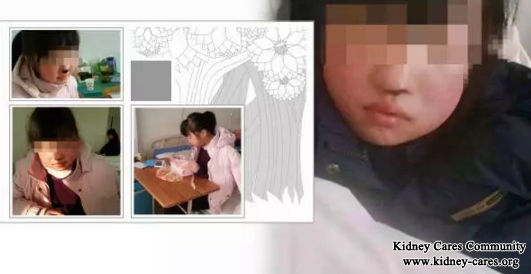 We do not let her down. 3 weeks later, her creatinine level is reduced to 165umol/L from 517umol/L. Her discomforts like nausea, vomiting, diarrhea and cough all disappear.
Lupus Nephritis is an autoimmune system disease. When your immune system cannot function normally, it will attack your healthy cells mistakenly. Thus, the key point for Lupus Nephritis treatment should regulate abnormal immune system. Western medicines can not do this while Chinese Medicine treatment-Micro-Chinese Medicine Osmotherapy can adjust immune system and improve renal function.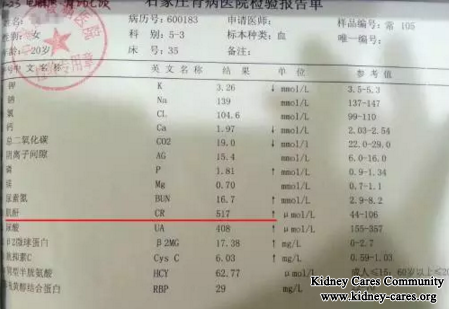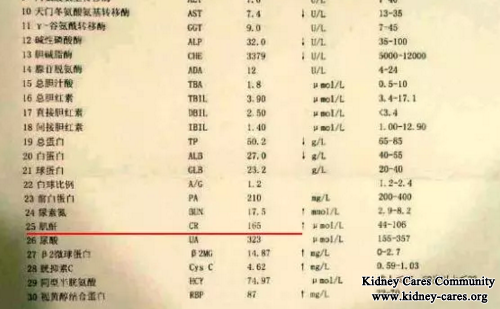 Micro-Chinese Medicine Osmotherapy works from the following ways for Lupus Nephritis:
Chinese medicines can degrade immune deposits and remove immune complexes from blood.
It can correct immune dysfunction and rebuild normal immune system. Then the immune system can recover its normal protective function.
Micro-Chinese Medicine Osmotherapy can inhibit inflammatory response and abnormal activity of immune system.
Micro-Chinese Medicine Osmotherapy can activate your self-healing ability and improve your renal function.
We have many successful cases of kidney disease. You can read our Patient Stories to learn more.