Kidney Disease Hospital Treats A Diabetic Nephropathy Patient Effectively
2019-04-02 11:27
Name: Fulla
Gender: Male
Age: 50 Years old
Country: Tanzania
Diagnose: Diabetic Nephropathy
Patient Word: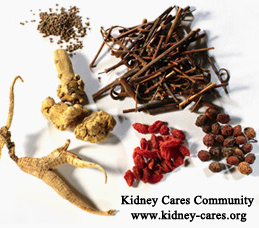 Kidney Disease Hospital is a specialized and largest kidney disease hospital in China. The main characteristic of our hospital is Chinese medicine treatment. Recently a patient with Diabetic Nephropathy from Tanzania comes to our hospital for treatment.
Patient information
Name: Fulla
Diagnosis:Diabetic Nephropathy
Illness description: he feels so tired and fatigue. His face is pale and his eyesight becomes very poor. There are some uremic frost on his legs. His creatinine level is 196umol/L(the normal creatinine range is 45-90umol/L for women and 60-110umol/L for men). Uric acid level is 536umol/L which is higher than the normal range. Besides, his blood pressure fluctuates in 140-150/80-90.
Treatment in Kidney Disease Hospital for diabetic nephropathy
As for the treatment of kidney disease, we treat it systematically. First, Medicated Bath is applied for Fulla. With Medicated Bath, it can discharge some harmful wastes like uremic frost out of the body. Moreover, it can expand blood vessels to promote the whole body's blood circulation. Second, oral Chinese medicine soup is prescribed for Fulla. The active ingredients in oral Chinese medicines have the functions of detoxification, invigorating blood vessels and dissolving blood stasis. Third, Micro-Chinese Medicine Osmotherapy is applied, which is an external application and based on traditional Chinese medicine (TCM). Patients lie down on two medicated bags. With the help of osmosis device, the active ingredients in Chinese medicines can come to kidney lesion directly. Micro-Chinese Medicine Osmotherapy can repair injured kidneys and improve kidney function through dilating blood vessels, preventing inflammation and coagulation, degrading extracellular matrix and providing nutrients. So the injured kidney cells and tissues can be revived and repaired. Kidney function can be improved in this way greatly.
Recheck up for Fulla
After one month of treatment, Fulla's condition has been improved a lot. His creatinine level has reduced to 163umol/L. Uric acid decreases to 353umol/L and his blood pressure has been back to normal. The most important is that he is energetic to enjoy his life. Finally he is back to his country happily.
Our Systematic Chinese Medicine Treatments have treated many foreign kidney disease patients like Fulla. They have become more and more popular among kidney disease patients. If you want to have a try of our Chinese medicine treatments, you can leave us a message below or send an email to kidneycares@hotmail.com. We will reply you as soon as possible.