Chinese Medicines For Puffy Feet In Membranous Nephropathy
2016-04-06 03:25
Name: Jessica
Gender: Female
Age: 45 Years old
Country: Malaysia
Diagnose: Membranous Nephropathy
Patient Word:
Jessica has suffered from puffy feet for more than half a year and she is very worried. Her local doctor tells her that puffy feet is caused by declined plasma colloid osmotic pressure due to protein loss. Under this condition, fluid will flow to space tissues and then cause edema.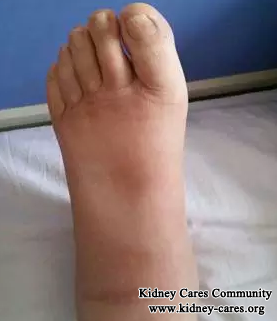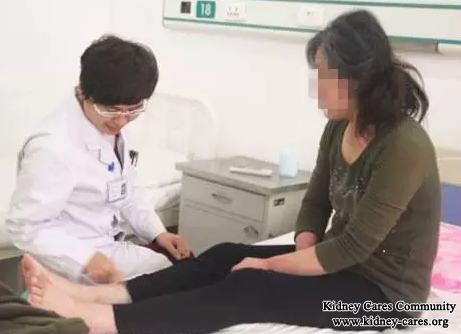 She was prescribed steroids. After 24 days of treatment, swelling disappear but urine protein is still 2+. However, two months later, the swelling appear again. At this time, she went to another hospital and took renal biopsy. The result is membranous nephropathy. Except for steroids, she was also prescribed cyclophosphamide. But the swelling does not disappear this time.
When she comes to our hospital-Shijiazhuang Kidney Disease Hospital and see Dr Zhang, the first thing she wants to do is to eliminate her edema. In fact, what she wants to do is to just relieve symptoms.
Dr Zhang explains to her what the pathogenesis of Membranous Nephropathy is and what immune complexes are.
When she was just admitted to our hospital, her urine protein quantitation is 9.49g/24h, which is treatment result after half a year of treatment.




Membranous Nephropathy is such a kind of kidney disease in which immune complexes deposit in sertoli cells, leading to the attack of complement and causing damages on sertoli cells. Thus, protein will leak into urine. Steroids and other medications just stop the attack of complements but they do nothing for removing immune complexes. Therefore, the most important thing now is to cleanse immune complexes depositing in kidneys.
To remove immune complexes, we use Chinese medicines to dredge the channels. By way of improve renal microcirculation, it can not only supply nutrients for renal cells but also speed up blood flow. In this way, immune complexes deposition can be discharged out of the body.
With the gradual recover of kidney damage, urine protein will be alleviated effectively. After a period of treatment, her urine protein quantitation becomes less than 0.3g/24 h.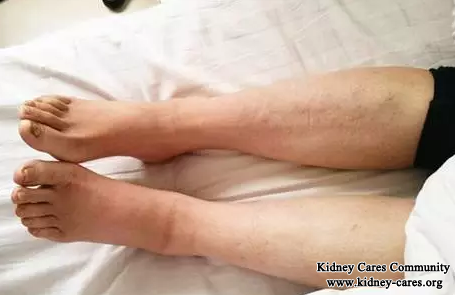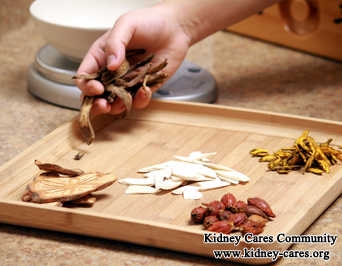 As long as protein leakage is controlled, edema will disappear naturally.
If you want to learn more information about Chinese medicines, you can leave us a message below or send an email to kidneycares@hotmail.com. We will reply you as soon as possible.