My Memorable Birthday In Kidney Disease Hospital
2019-04-02 11:31
Name: Wang Lin
Gender: Female
Age: 36 years old
Country: China
Diagnose: Chronic Kidney Disease (CKD)
Patient Word:
I am a kidney disease patient and have high creatinine level. I spend my 36-year-old birthday in Kidney Disease Hospital. I will remember this forever because the therapeutic effect is very good and my condition is improved very much.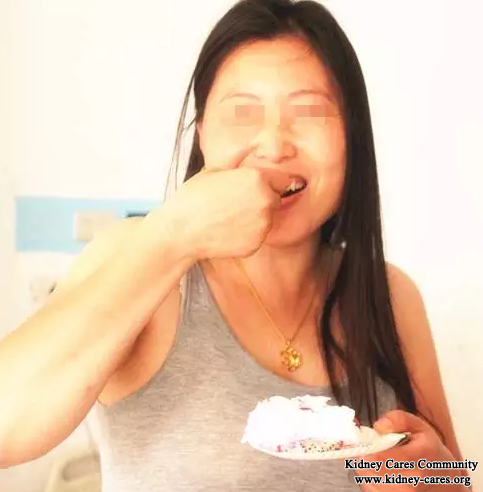 Here the nurses and doctors hold a big party for me and i am very thankful for their best wishes.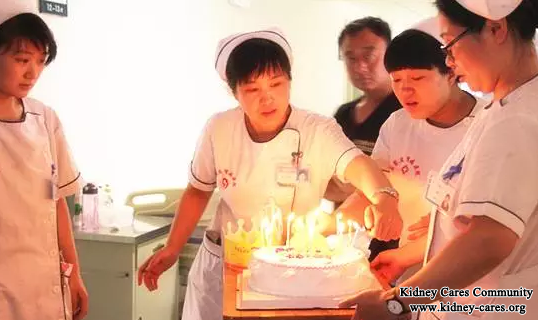 I make my wish in their sound of blessing and am very happy in this special day.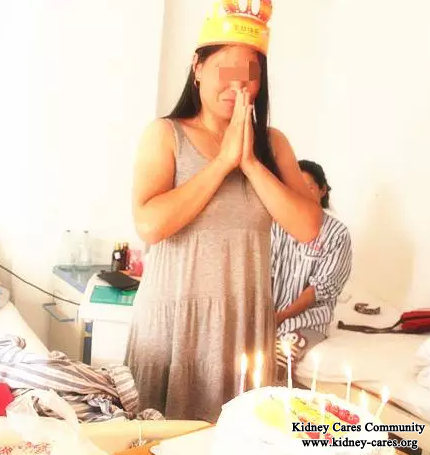 This handsome man is my doctor in charge. He always makes me happy. Today he sends his wishes to me.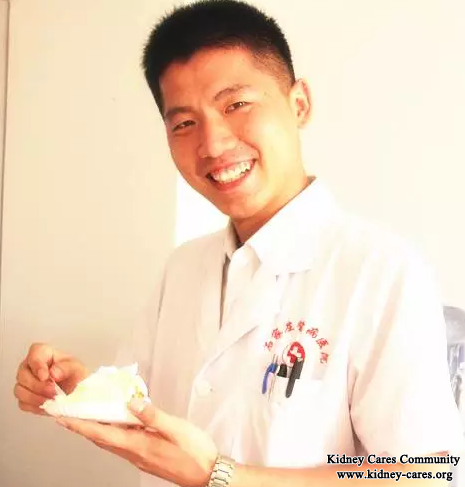 Five years ago, I was diagnosed with chronic kidney disease (CKD) and my creatinine level keeps going on from 1.5mg/dL to 5.6mg/dL. The local doctor only prescribes me some medications to control my symptoms like swelling, proteinuria and high blood pressure. Yes, my conditions can be controlled in a short time but after some time the condition relapses again. During this period, my condition is sometimes better and sometimes worse. The doctor told me what I should do is to wait for dialysis. What? Dialysis? No, no, no. I do not want dialysis. In order to seek for other treatment other than dialysis, I surfed the Internet and found Kidney Disease Hospital. Some of their creative therapies like Micro-Chinese Medicine Osmotherapy, Medicated Bath, Foot Bath and Mai Kang Mixture attract me so I decide to go there to have a try.
They really do not let me down. My creatinine level is reduced to 1.8mg/dL from 5.6mg/dL. I totally have no need to take dialysis. Besides, the service and staff are all good in this hospital. Therefore, do not lose your hope even though you have been diagnosed with kidney disease.