High Creatinine Level Is Reduced To The Normal Range
2016-04-14 05:55
Name: Xiaobo
Gender: Male
Age: 5 years old
Country: China
Diagnose: Chronic Kidney Failure
Patient Word:
Xiaobo is born five years ago and he is the treasure of the family. Unfortunately, he presented dizziness and tic. This frightened his parents.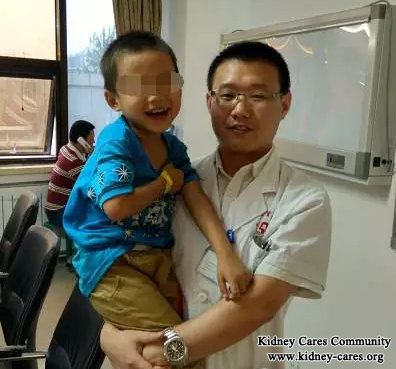 The parents took him to hospital and accepted treatment. But there was no therapeutic effect. The creatinine level has been hovering about 300umol/L. The parents worry about him too much. Under the introduction of relatives and friends, they come to Shijiazhuang Kidney Disease Hospital. They heard that the patients come from all parts of the country and the therapeutic effect is also good in our hospital so they fill the heart with hope to come to hospital for treatment.
When they came to our hospital, Dr Dong first took Xiaobo for a thorough test. Xiaobo was diagnosed with chronic kidney failure, renal hypertension, renal anemia and bilateral kidney cyst. This result shocked his parents and Dr Dong. His condition became more severe after prior treatments. How could this be?
Dr Dong told the parents that the child's immunity is very low and he is now in the phase of growth and development. If no timely treatment is taken, other complications may be caused and illness condition will become worse and worse. Finally after the discussion of several doctors, a treatment plan was made out for Xiaobo. Chinese medicines are used to cleanse immune complexes which deposit in blood and kidneys. After 2 weeks of treatment, his high creatinine level has been decreased to the normal range.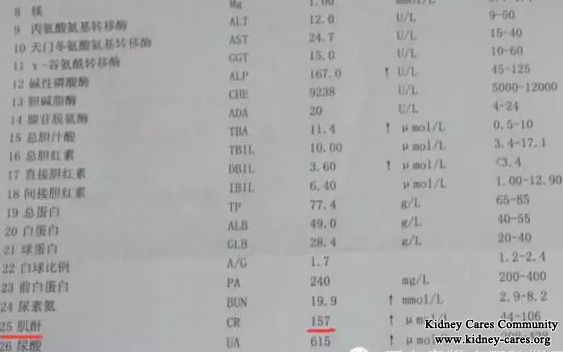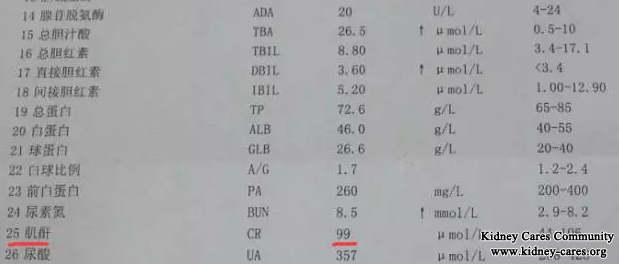 The parents are very happy when they hear this news. They find the right place, right treatment and right doctor to save their son's life.