An Appointment Between A 10-Year-old Girl And A Chinese Mom
2016-04-14 05:57
Name: Diana
Gender: Female
Age: 10 years old
Country: Kazakhstan
Diagnose: Kidney Failure
Patient Word:
"Diana, are you willing to make an appointment with a Chinese mom?" Let's invite her to our house ten years later. And at that time you will be a beautiful nurse so now you have to take the doctor's advice. Diana answered yes.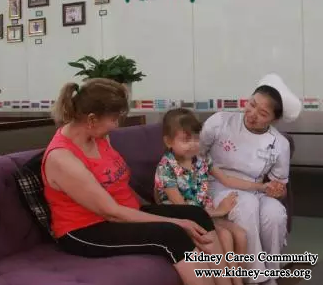 Diana 10-year-old is from Alma-Ata, Kazakhstan. In the womb, since the mom suffered from cytomegalovirus infection, this causes developmental deformities. When Diana was born, her face is not well symmetric. Her left eye almost has no pupil and her index finger in left hand has no nail. When she was three years old, due to serious water retention, her right kidney is removed. When she was 9 years old, her left kidney has been diagnosed with chronic nephritis and this year the disease has developed to chronic kidney failure.
Love across national borders
Diana's mother has divorced with her husband so she has to shoulder the burden by herself. However, she does not give up hope. When she happened to know from our website that Traditional Chinese Medicine (TCM) has a good curative effect in kidney failure, she took Diana to our hospital-Shijiazhuang Kidney Disease Hospital for treatment.
According to her illness condition, our doctor makes a treatment plan for Diana in which it gives priority to traditional Chinese medicine and western medicine is the auxiliary treatment. After systematic "Blood Cleaning and Detoxification Therapy", her condition gets stable.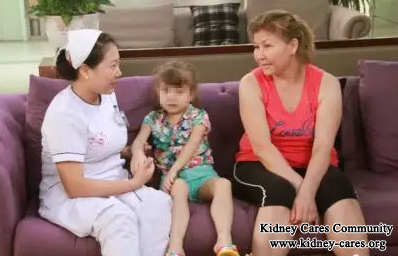 We try our best to help this beautiful girl. Besides, we also raise donation from social elite and many people send love to Diana. We all hope Diana can get recover as soon as possible.
If you happen to be a kidney disease patient, you should take treatment earlier. The sooner the better. Any question, please leave a message below or consult our online doctor directly.