I Am On The Edge Of Dialysis
2016-04-14 05:58
Name: Wang Lin
Gender: Male
Age: 35
Country: China
Diagnose: High Creatinine
Patient Word: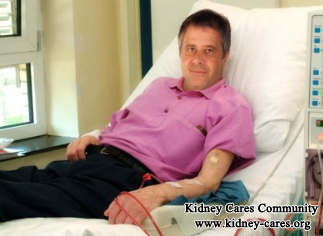 My name is Wang Lin. Since the last physical examination shows high creatinine level, my creatinine level is about 400umol/L in the following re-check ups. Doctors say dialysis will be required if creatinine level is above 500umol/L. I feel like I am walking on the edge of a dialysis.
I have tried many methods to lower high creatinine level.
I know how horrible dialysis is. Because my uncle is uremia and long time dialysis has made him a poor life quality and saddled with huge debts. However, his creatinine is still high.
Within a half of year, I have went to many hospitals and tried many therapies including enema therapy, western medicines, Chinese medicines and transfusion but creatinine level is still high.
By searching the internet, I know creatinine is the product of muscle metabolism. Meat intake or exercise will cause creatinine elevation. So I begin to follow a vegetarian diet and do not take any exercise. But this makes things worse. My physique is weak and I easily catch a cold. My creatinien level elevates to 650umol/L. How could this happen?
Why high creatinine level cannot be lowered down?
I come to Shijiazhuang Kidney Disease Hospital for treatment. Here the treatment is still Chinese Medicine Treatment. But except for oral taking Chinese, I also take hot compress therapy, foot bath and steaming therapy, etc.
The doctor tells me that high creatinine level can be reduced by restoring kidney function. This is the radical therapy for high creatinine level.
How to restore kidney function?
Four One Chinese Medicine Treatment (Micro-Chinese Medicine Osmotherapy, Medicated Foot Bath, Mai Kang Mixture and medicinal soup) can improve renal function greatly through cleansing immune complexes depositing on kidneys and improving renal ischemia and hypoxia. With enhanced renal function, high creatinine level will be reduced naturally.