How Does Chinese Medicine Treatment Cure Renal Anemia
2016-04-14 05:59
Name: Xiaoyue
Gender: Female
Age: 14
Country: China
Diagnose: Chronic Kidney Disease (CKD)
Patient Word:
Xiaoyue does not like others to say she has white skin because she is suffering from renal anemia. She looks rather pale and she does not want to go out to see people.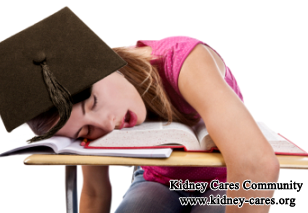 Her hemoglobin is only 74g/L. Looking at the daughter becoming weaker and weaker, the father is burning with anxiety. However, blood transfusion treatment in several hospitals does not take effect. To make matters worse, her serum creatinine is increasing. One doctor says that if serum creatinine is keeping on going, dialysis must be taken. They cannot accept dialysis so they look for Chinese medicine treatment.
Through online consultant, Xiaoyue comes to Shijiazhuang Kidney Disease Hospital under the accompany of her father. Renal anemia cannot be treated only by blood transfusion. The correct treatment is to recover kidney function to secrete erythropoietin (EPO). As for the treatment of lowering high serum creatinine, we also need to recover kidney detoxification ability. Above all, we need to recover kidney function. Chinese Medicine Treatment has the ability of recovering kidney function.
How does Chinese Medicine recover kidney function?
First, we use Hot Compress Therapy and Foot Bath to remove toxic factors. In western medicine, it is called Immune Complex Removal. This step can inhibit further kidney damage.
Second, Chinese Medicines can improve blood circulation, relieve kidney ischemia and anoxia state, and stimulate kidney cells to function.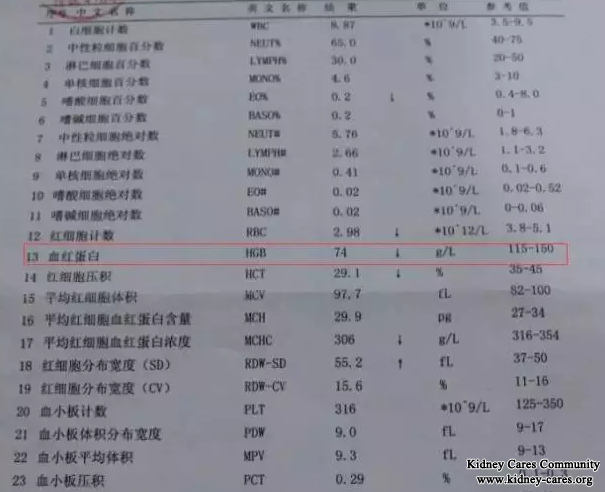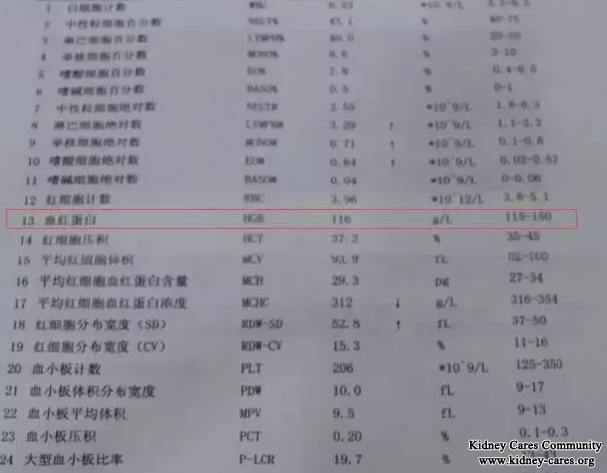 Third, Chinese Medicines can improve immunity. The dosage and herbs are chosen according to patient's specific medical condition. Chinese medicines not only improve body immunity, but also reduce the side effects of western medicines.
After two weeks of treatment, serum creatinine decreases to 259umol/L from 525umol/L.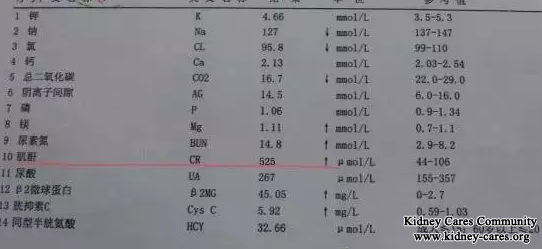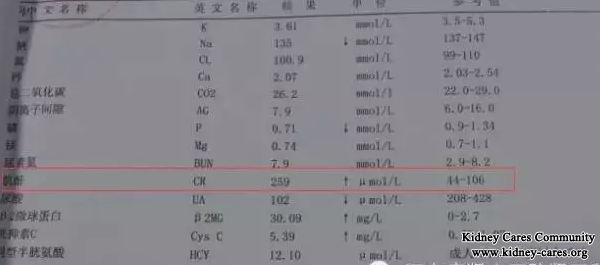 With the recovery of kidney function, anemia is also relieved. Her complexion is rosy. Xiaoyue is back to the classroom and lives a normal life.