Thank You For Saving Me From Diabetic Nephropathy
2016-04-21 05:57
Name: Mr Lee
Gender: Male
Age: 61
Country: China
Diagnose: Diabetic Nephropathy
Patient Word: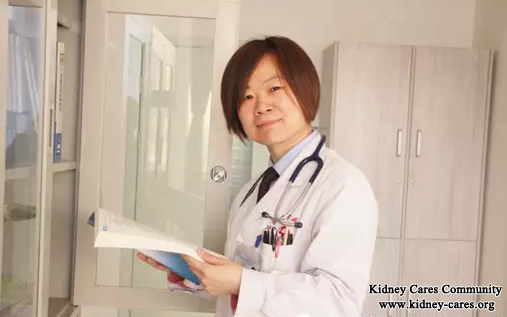 Mr Lee is 61 years old and he has struggled with diabetes for 31 years. He often suffers from heart failure. What's worse, he is diagnosed with kidney disease this year.
24-hour urinary protein quantity is 4g and serum creatinine is 200umol/L. The lab reports show type 2 diabetes and diabetic nephropathy. Treatment is carried out according to the diagnosis.
However, the therapeutic effect is not good and his heart failure becomes even worse. Under the introduction of one patient, Mr Lee comes to Shijiazhuang Kidney Disease Hospital for a try.
The doctor for Mr Lee is Dr Cao. Dr Cao inquires about the history, detailed treatment experience and makes a detailed diagnosis. Mr Lee has 31 years of diabetes and blood sugar is not well controlled. His insulin dosage has something wrong. Besides, he also has massive proteinuria, microscopic hematuria and mild kidney shrinkage. More importantly, Mr Lee is sensitive to steroid therapy. During the process of treatment, ketosis also presents. Therefore, Dr Cao makes a conclusion that Mr Lee is suffering from Type 1 diabetes and and chronic glomerulonephritis.
In addition to controlling blood sugar tightly, Chinese Medicine Treatment is applied to cleanse immune complexes depositing in kidneys. Besides, western medicines are used to prevent infection and inhibit immune reaction. After half a month of treatment, his weight drops 6 kg. Heart failure and anemia both are alleviated. He can have a good sleep at night. Mr Lee is very excited when his high serum creatinine level reduces.
In order to get effective treatment, the most important thing is to find the root cause of kidney disease. If you have any question, please consult our online doctor directly. We will reply you as soon as possible.