How To Struggle With Diabetic Nephropathy
2016-04-21 05:55
Name: Mr Wu
Gender: Male
Age: 54 years old
Country: China
Diagnose: Diabetic Nephropathy
Patient Word:
Most patients with diabetes for 10 years will have kidney damage. This is called Diabetic Nephropathy. It is difficult to treat and it is the second leading cause of uremia secondary to glomerulonephritis.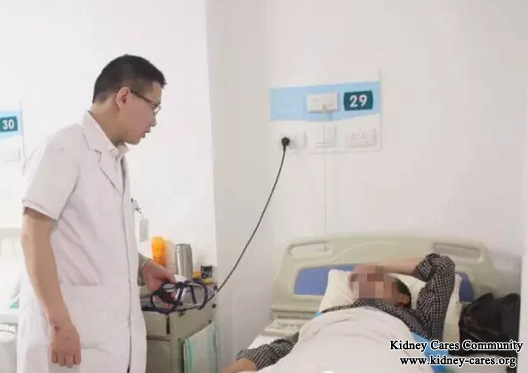 Mr Wu is a diabetic nephropathy patient. He watches his blood sugar level every day and also take regular check up for his urine protein and kidney function. In addition, his family members develop a strict diet plan for him. However, his doctor stops this action timely in case of malnutrition.
After 2 years later of diabetic nephropathy, Mr Wu was diagnosed with chronic kidney failure. His blood sugar is under control in these years so he does not know why he suffers from diabetic nephropathy and why it progresses to kidney failure so quickly.
Dr Dong Liangshen in Shijiazhuang Kidney Disease Hospital tells him that diabetes patients may have lesions in whole body's capillaries. And kidney disease is just one of them. Therefore, as for the treatment of diabetic nephropathy, it should start from blood and vessels and meanwhile keep blood sugar under control.
As for kidney function recovery, endogenous creatinine clearance rate is more important than serum creatinine level and urea nitrogen.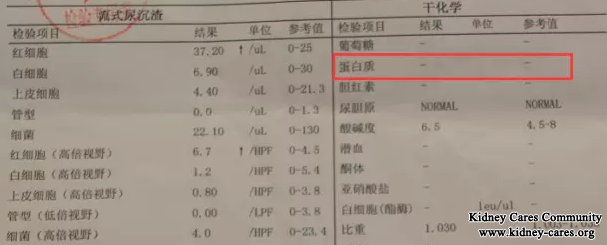 Blood Cleaning And Detoxification Therapy is used to remove blood pollution especially for immune complexes in kidneys which are caused by long-term diabetes metabolic abnormalities. If toxins and immune complexes can be removed from the body, it can stop further kidney damage and in this way kidney function can recover gradually.
After kidney function gets recovery, western medicines are used to eliminate proteinuria and other symptoms. Diabetic nephropathy will be cured clinically.
As for diabetic nephropathy treatment, strict diet is indeed important but it can not be controlled excessively.
If you have any question, you can leave a message to kidneycares@hotmail.com or consult our online doctor directly. We will reply you as soon as possible.