What Is The Treatment For Primary Nephrotic Syndrome
2016-04-21 05:54
Name: Xiaolin
Gender: Male
Age: 25
Country: China
Diagnose: Primary Nephrotic Syndrome
Patient Word:
Xiaolin from Fujian province found that his legs have swelling and take blood and urine test. The reports show that he is suffering from primary nephrotic syndrome. He was prescribed for prednisone acetate tablets and dipyridamole tablets for one month. After that, his urine protein turned negative and swelling disappeared. After hospitalization, he took steroids for one year.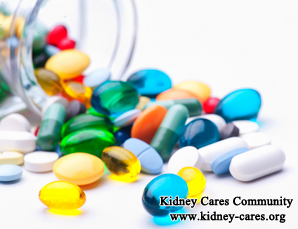 The doctor told him although his condition gets alleviated, he cannot stop taking medicines. He needs to continue to take medicine to consolidate his therapeutic effect.
During many times of reexamination, his urine protein often relapses. One Chinese doctor said although western medicines can prevent inflammation, it will damage your immunity. Kidney disease patients have low immunity so his condition will relapse. Therefore, he was recommended to take Chinese medicines to improve immunity. The therapeutic effect of western medicine and Chinese medicine combination will be better.
Under such a condition, Xiaolin began to take Chinese medicines together with steroids.
Unfortunately his urine protein has never turned into negative.
At this time, his urine protein is 3 +, and 24-hour urine protein quantity amounts to 5.62g/24h. To seek further treatment, he comes to our hospital-Shijiazhuang Kidney Disease Hospital.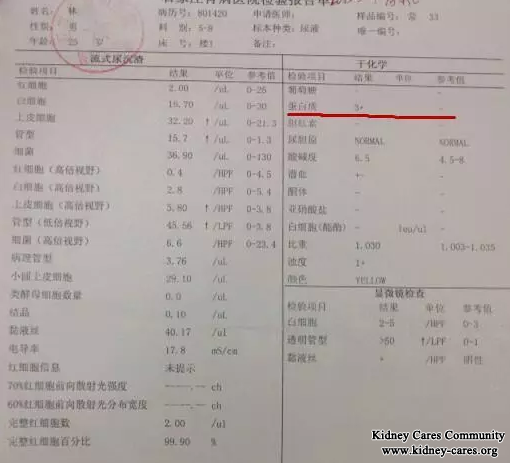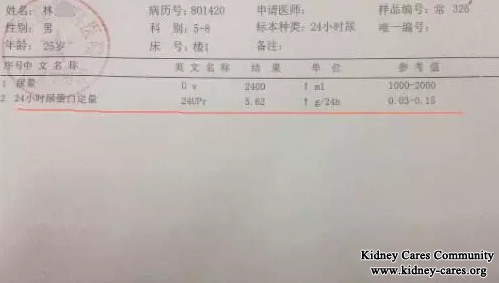 The root cause of kidney disease is the immune complexes depositing in kidney. Thus, it is the key point to cleanse immune complexes and purify the blood.
After two weeks of treatment in our hospital, his urine protein becomes negative. During the treatment, our doctor uses Hot Compress Therapy which makes active ingredients in Chinese medicines enter his kidneys directly through double kidney acupoints. In this way, immune complexes can be removed out of the body.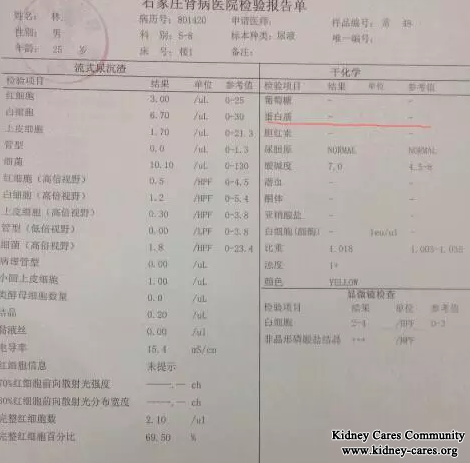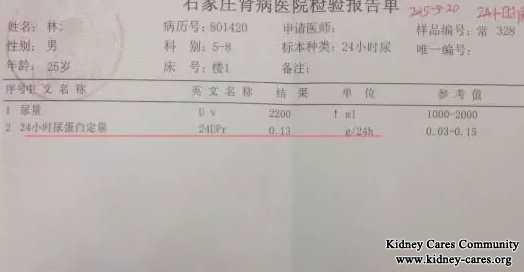 Xiaolin sees the recovery hope in our hospital and we devote to help more patients regain their health.