Painkillers Can Lead To Chronic Kidney Failure
2016-04-21 05:52
Name: Mr Zhao
Gender: Male
Age: 53
Country: China
Diagnose: Chronic Kidney Failure
Patient Word:
Now Mr Zhao is very regretful that he would not suffer from painkiller's kidney disease if he had not taken painkillers.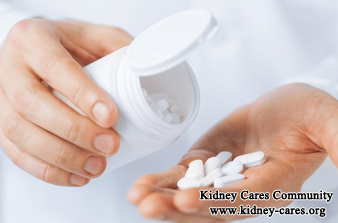 Mr Zhao suffers from rheumatoid arthritis for 11 years. When he was diagnosed with this disease, the doctor just prescribed painkillers for him. He took painkillers for many years. He took painkillers to ease the pain besides any checkups or treatment.
Until April this year, he feels nausea and has no appetite so he goes to hospital again. The report shocks him. There is 1+ protein in urine and serum creatinine level 267umol/L. Besides, his both kidneys have shrinkage. The diagnosis is chronic kidney failure. He was given Shenshuaining tablets and folic acid tablets.
In May, the result in his re-examination shows his creatinine has increased to 301umol/L. To seek further treatment, he comes to Shijiazhuang Kidney Disease Hospital.
In our hospital, his creatinine level has become 659umol/L. His disease is a typical painkiller kidney disease. That is, this disease is caused by painkillers which has renal toxicity.
All is the fault of the doctor. The doctor does not give Mr Zhao formal therapy, which makes serum creatinine level develop to 659umol/L in a little a month.
The difficulty of treating painkiller kidney disease is damages on renal papillae and renal tubular-interstitial. These two tissues are difficult to recover, especially damages on renal tubular-interstitial. This can lead to kidney shrinkage so as to aggravate the deterioration of kidney failure.
In our hospital, we focus on stopping renal toxic medicines from damaging kidneys and protecting kidney tissues. In this way, high serum creatinine level and urine protein will get alleviated naturally. After a period of treatment in our hospital by our Chinese herbal medicine treatment, his serum creatinine decreases to 494umol/L.