The Gift To My Husband On Valentine's Day
2016-04-21 02:33
Name: Li Fangdong
Gender: Male
Age: 33
Country: China
Diagnose: Uremia
Patient Word: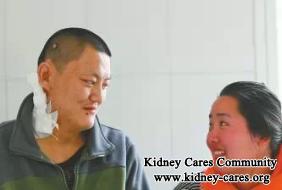 On valentine's day, lovers often give gifts to each other. The gifts include chocolate, flowers and whatever you want to give. However, the gift between the following couple is very surprise and unique. Can you guess what this special gift?
In 2009, Li Fangdong and Sun Guofang got married. But shortly after they were married, the mother of Li Fangdong was diagnosed with uremia. To cure her mother, this couple ran a fast food restaurant but they cannot save their mother's life. In 2014, misfortune was on this heavily indebted household again. Li Fangdong, 33-year-old was diagnosed with uremia as well.
His wife, Sun Guofang, said that I would donate my kidney to my husband and I wanted him to be alive. The successful rate of living donor kidney between couple is only around 10 cases per million. Luckily, the match is successful.
Successful match of living donor kidney is regarded as the best gift for the husband on valentine's day.
To save her husband, she says she will donate her kidney to her husband but his husband rejected strongly. So she goes to hospital to test whether her kidney can match his husband's kidney secretly. After a week's waiting, she gets the call of successful matching. When she gets the result, all medical staff pay a tribute to her. At that moment, she feels she herself is very great.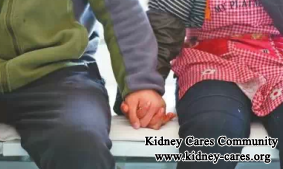 Can kidney transplant be the only solution for uremia?
Love is great. After moved by her action, we also have such doubt "Can uremia only rely on kidney transplant?"
Doctor Liu Jianmin in Shi Jiazhuang Kidney Disease Hospital says " kidney transplant is one passive method for uremia. We cannot guarantee the successful rate and kidney transplant is expensive so kidney transplant is not the best therapy for uremia."
Once her husband is diagnosed with uremia, his kidney function may not be lost completely. If he takes treatments to save kidney function positively, kidney transplant is more likely to be avoided.
Director Liu also says that our Chinese medicine "Mai Kang Mixture, Oral Taking Chinese Medicine, Hot Compress Therapy and Foot Bath Therapy" can activate injured kidney cells to restore kidney function to some extent. It is able to get rid of dialysis and kidney transplant.