Medical Students from USA Speak Highly Of Chinese Medicine Treatments
2017-06-16 06:11
Recently, in our hospital-Shijiazhuang Kidney Disease Hospital, there are a group of medical students from USA for studying Chinese Medicine Treatment. They experience some items of Chinese medicine therapies and say Chinese medicine therapy is really magic.
1. Cupping Therapy
Cupping Therapy in kidney patients choose kidney channel, bladder channel and visceral acupuncture point for cupping so as to regulate kidney collateral, remove toxins and stasis, recover renal function.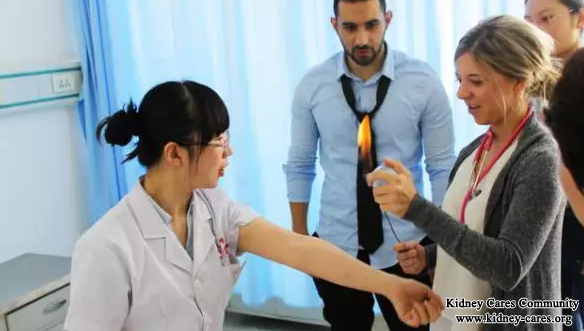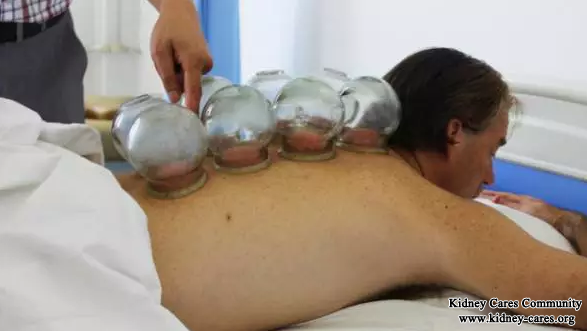 2. Acupuncture
Through choosing acupoints and making treatment plan, acupuncture can improve your blood circulation, clear away heat and toxic materials, relieve swelling and pain, clear and activate the channels and collaterals.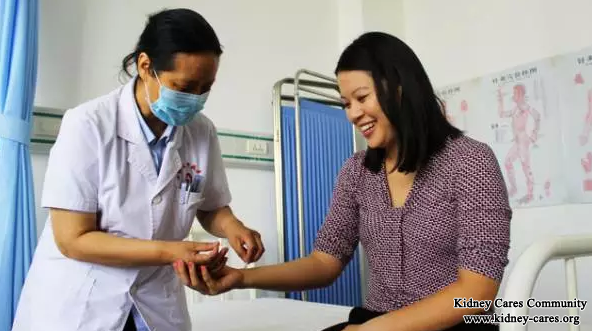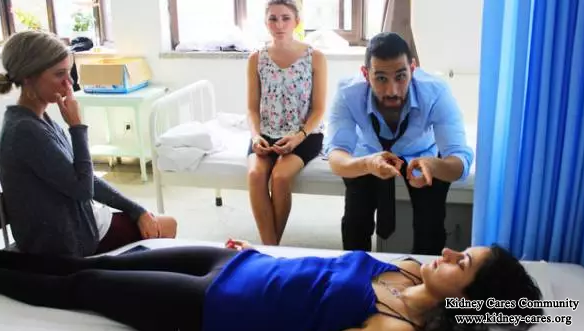 3. Auricular needle
Needle or other methods are used to stimulate the auricular point, which helps play the function of regulating viscera function and improve your body's ability to remove blood toxins and pathogenic factors.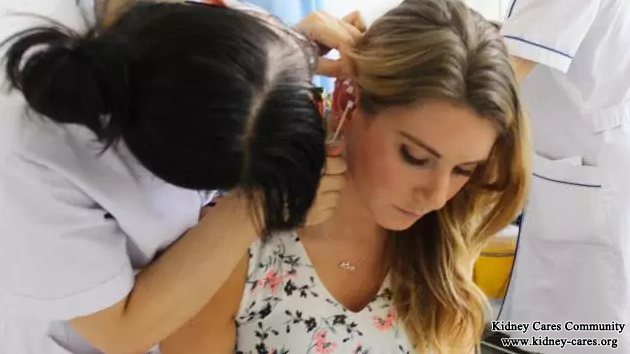 4. Chinese Medicine Foot Bath
Based on patients' illness condition, Chinese medicines will be boiled into medicated soup. Put your feet into medicated soup. The active ingredients of Chinese medicines can arrive at your Zusanli acupoint so as to remove toxins and wastes in kidney meridian. Also Foot bath can give original qi to kidney channel of foot shaoyin, smooth the qi and recover kidney vigour.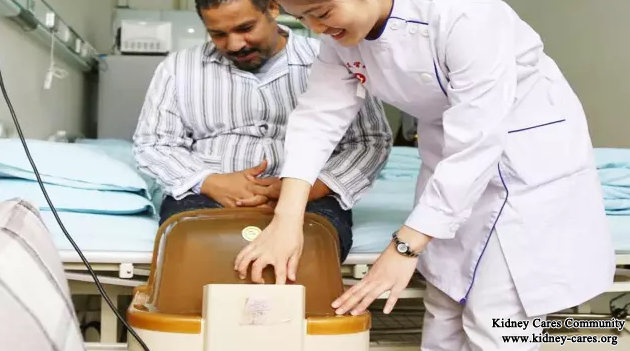 Last year, our hospital signed an agreement about international organization for medical cooperation with Western University of American Health Science. This year, this university's visiting group comes to our hospital again. Later, we will develop Chinese medicine treatments, make Chinese medicine toward America and the world.
Our Treatment Effect
High creatinine level is dangerous to a kidney patient
Move the mouse to enlarge the picture
If you also want to reduce your high creatinine level, please look at this patient's report. When he was just hospitalized in our hospital on Dec 11, 2018,
His creatinine:1028umol/L,
urea: 39.7mmol/L
UA : 513umol/L
After a period of our treatment,
his creatinine:331umol/L, urea:16.1mmol/L
UA :325umol/L on Jan 5, 2019.
His condition was getting better and better. You can also get better.
For a CKD patient, you can choose Chinese medicine treatments to control your condition. your creatinine level can be reduced radically, symptoms can be alleviated and more importantly, your renal function will be improved. In this way, you can stay away from end stage kidney disease and avoid dialysis.