Shijiazhuang Kidney Disease Hospital In India
2017-03-15 08:36
Our medical team has arrived in India On 14th March. The first station is Chennai. If you live in India or are near to India, you can benefit from this activity for kidney problem. The following are some information of our medical team in India:
The following is a speech of one of our doctors at the press conference of our hospital and Apollo Hospital India.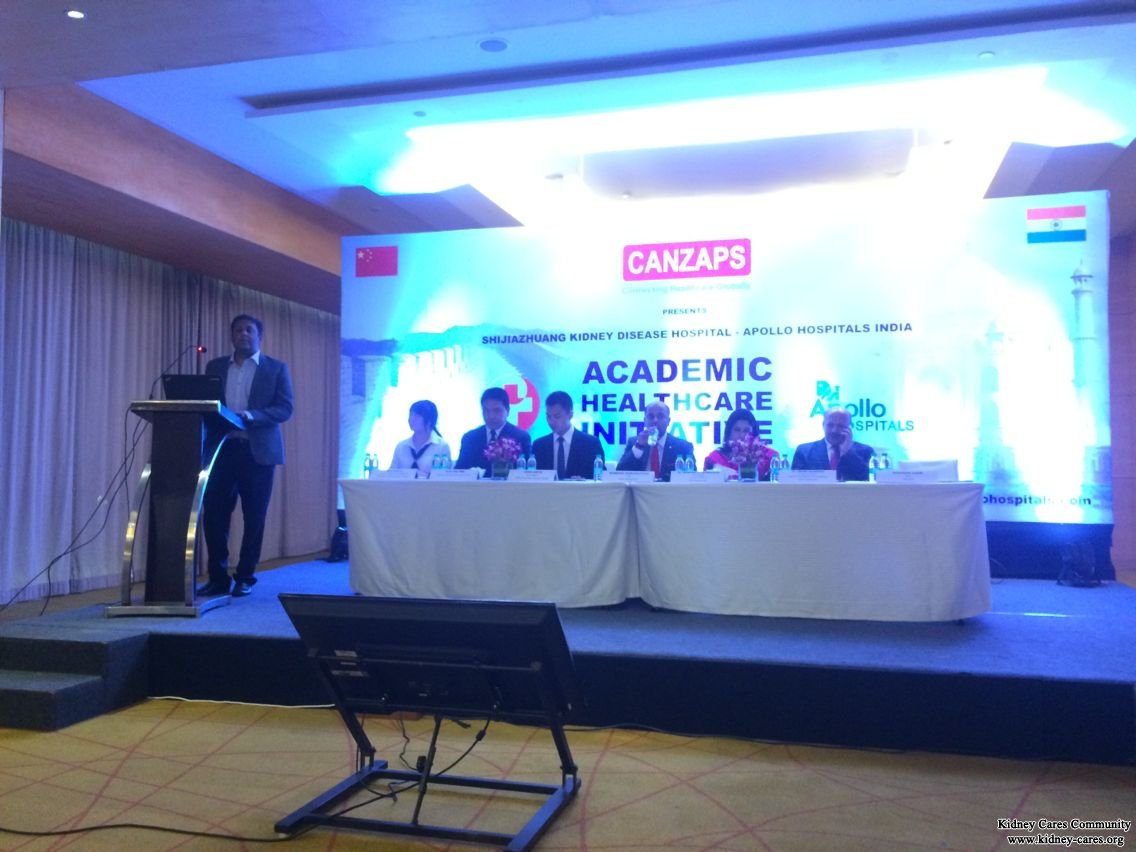 A very good morning to all distinguished guests, ladies and gentlemen:
It is my great honor to be here on the behalf of Shijiazhuang Kidney Disease Hospital to have an academic communication on kidney disease treatment with Apollo Hospital India. Kidney disease is nowadays the world-recognized refractory disease. China and India both have large patient population, which has brought tremendous pressure to social economy. Renal experts in China and India should work together to overcome this difficulty. We Shijiazhuang Kidney Disease Hospital and Apollo Hospital would like to study from each other make progress together to bring new hopes for kidney patients.
Wish Shijiazhuang Kidney Disease Hospital and Apollo Hospital every success at this press conference.
Thank you all!
At the press conference, our hospital signs cooperative agreement with Apollo Hospital.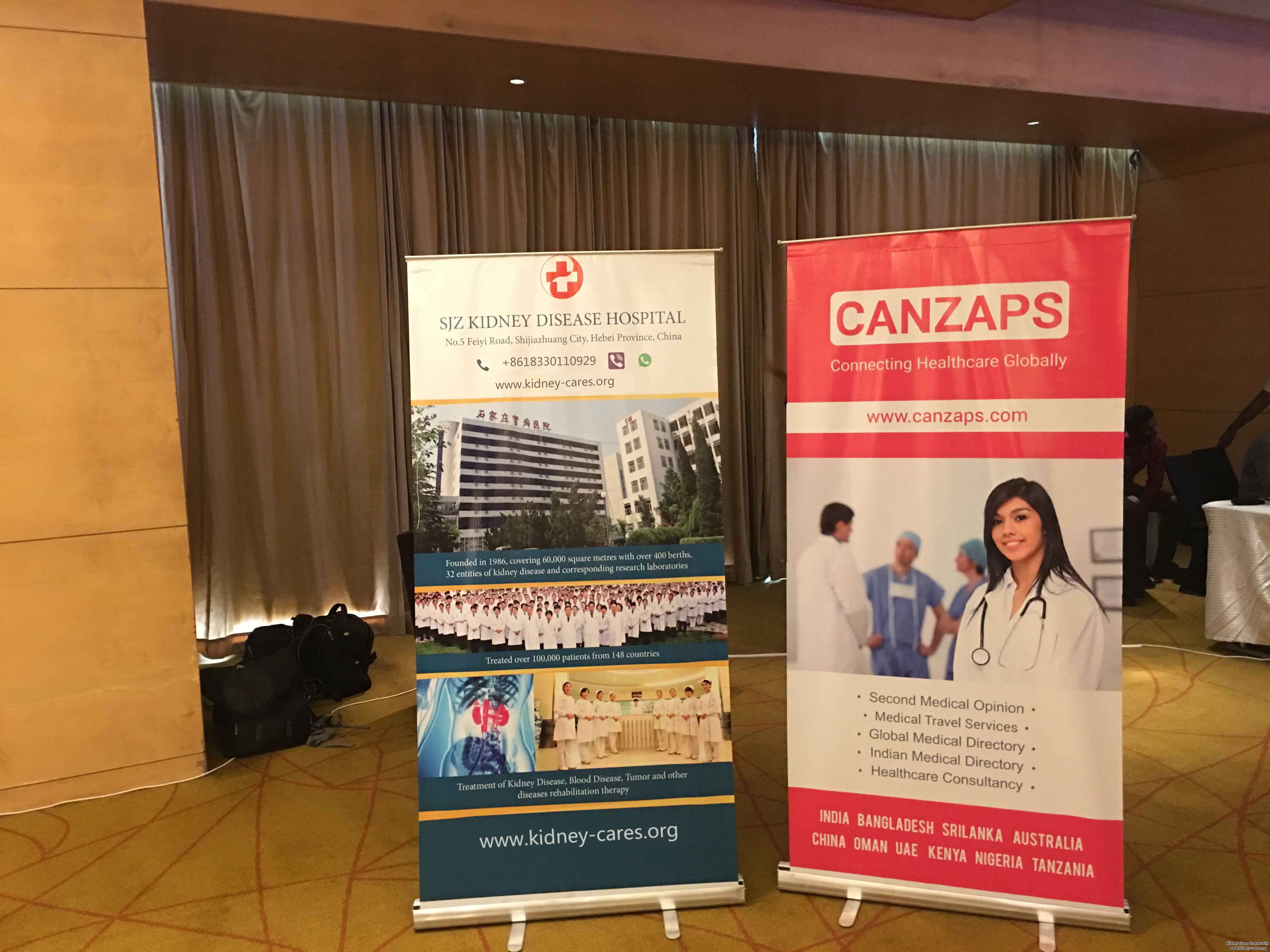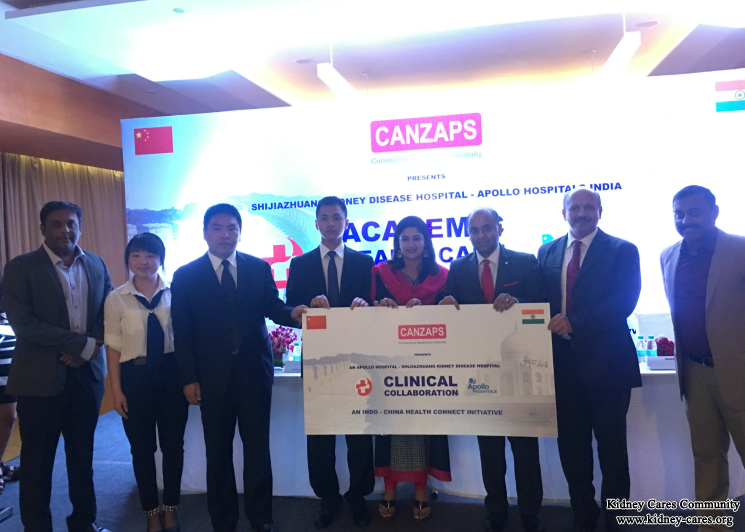 Visit Apollo Hospital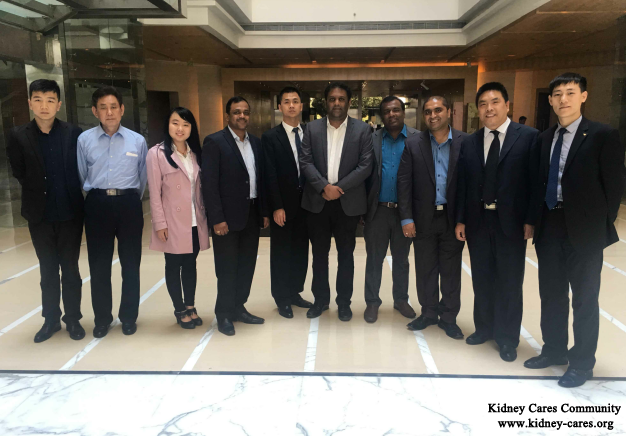 If you have any kidney problem, please seize this chance to get help from us. You can leave your name, age and email/whatsapp number for us to contact you.
Our contact information is kidneycares@hotmail.com and 008618330110929.