Commending Assembly of Shijiazhuang Kidney Disease Hospital
2017-01-26 03:45
2016 is the year of scientific research and treatment effect breakthrough of Shijiazhuang Kidney Disease Hospital. Our hospital makes great breakthrough in intractable edema and refractoryproteinuria based on high level of scientific research management, perfect scientific system and famous expert team, and also acquires remarkable effect.
At the end of the year and during the Spring Festival approaching, we gather together and hold Commending Assembly of Shijiazhuang Kidney Disease Hospital.
1. The award for Patient Care
They are intrusted your life.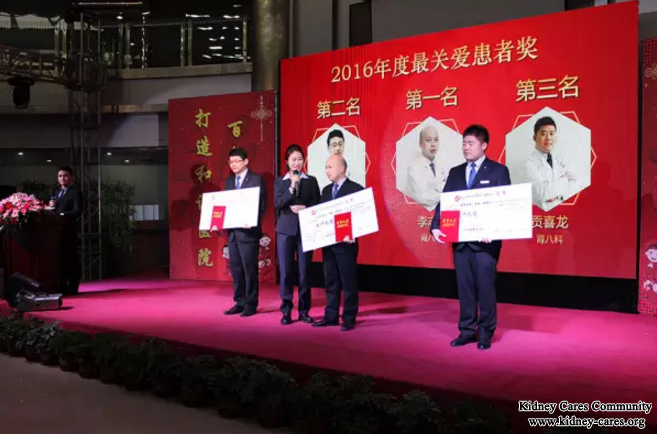 2. The award for the most trusted by patients
They are proficient in profession and stick to the medical ethics. They use persistence and efforts to build up a harmonious relationship between doctors and patients.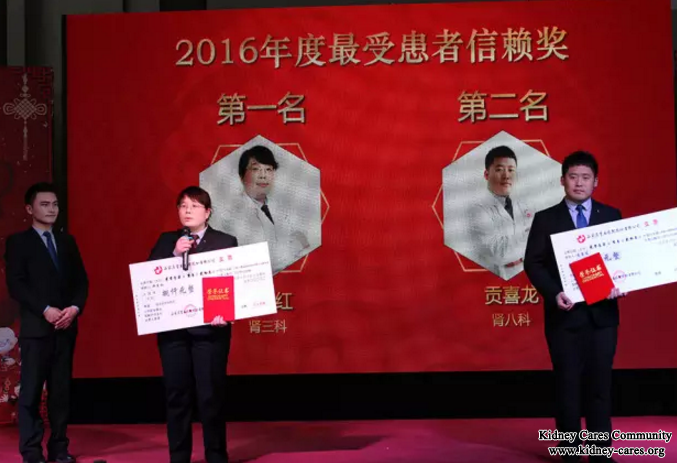 3. The award for top-three medical record writing
Medical report is important medical decument of medical work. The good or bad of your medical record writing is an measurement of medical treatment quality. It also directly reflects the medical quality of the hospital, academic level and management level.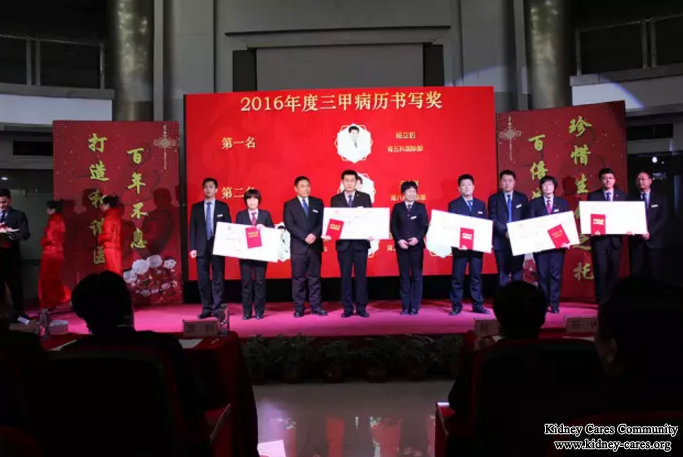 4. The award for the best curative effect
A curative effect wins public praise. This is the best treatment effect and it can relieve patients' pain in a short time.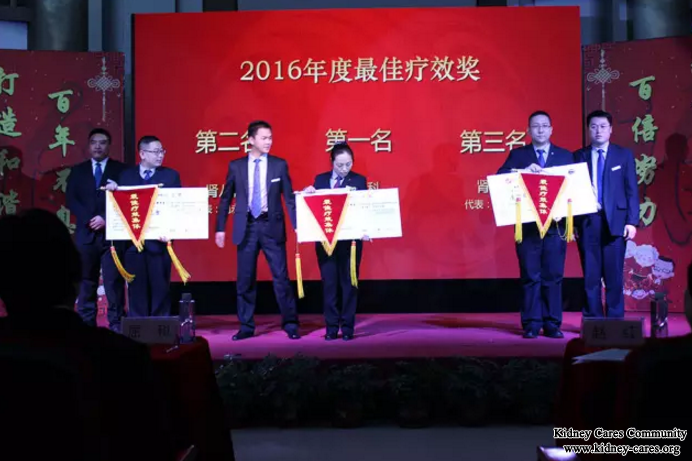 5. The award for best nurses
They devote themselves to the patients. They use their love to help patients deal with helplessness, loneliness and restless. They are the most beautiful angels.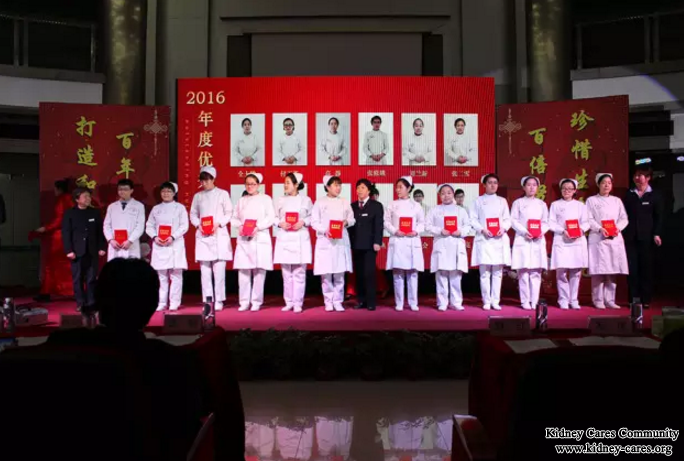 6. The award for scientific research
These prize-winners are the guarantee of the curative effect.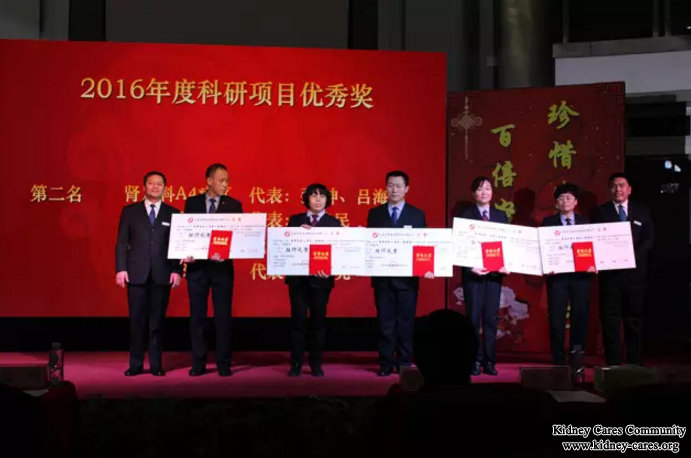 In the past year of 2016, Shijiazhuang Kidney Disease Hospital makes a great breakthrough in medical scientific research.
2017 is the new starting of building international hospital group. The new start requires all our staff to work together and bring benefits to the patients all over the world.