The Diplomat Of The United Arab Emirates Come To Visit Shijiazhuang Kidney Disease Hospital
2015-07-07 17:38
Our hospital-Shijiazhuang Kidney Disease Hospital in China is becoming more famous as our therapeutic effects satisfy many patients. Patients from various countries come to our hospital for treatment including patients from the United Arab Emirates. The diplomat of the United Arab Emirates come to visit our hospital and comfort the patients from her country.
The diplomat comes to our hospital and our leaders bring her to the in-patient department.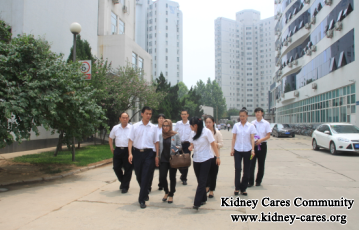 We give her a warm welcome.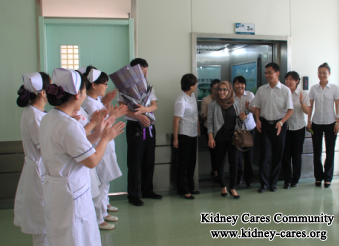 The diplomat arrives the ward and see the patient. The diplomat encourages the patient and brings warmth and care.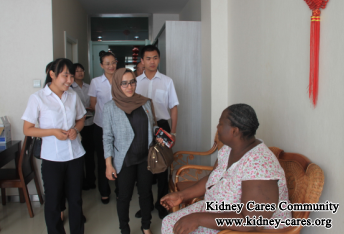 The diplomat dresses protective suit to visit our advanced medical center.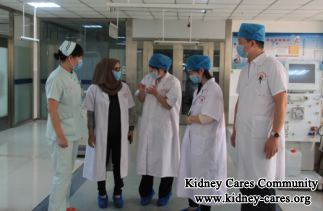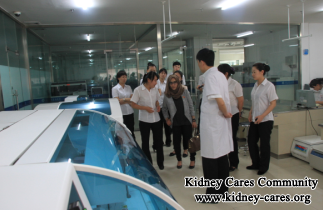 Here's a present for her.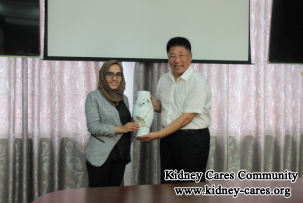 This is a photo for us.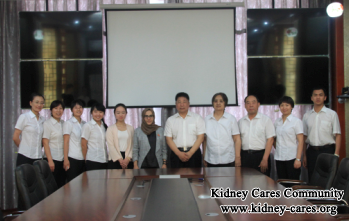 We hope more and more kidney disease patients can get recovery. Make up your mind to beat the kidney disease. We are always here for you.