Chinese Treatment Stop Relapse of Nephrotic Syndrome
2016-08-07 08:31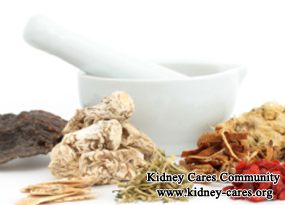 Nephrotic syndrome (NS) refers to kidney disorder, and patients can get a series of symptoms, such as swelling, large amount of protein in urine, etc. Steroids is the most commonly used treatment, which can help control the symptoms effectively. However, relapse is the most commonly complained thing by nephrotic syndrome patients. Then how to stop the relapse, let's see a patient story happened in our Shijiazhuang Kidney Disease Hospital.
The little patient is only 8 years old when he came to our hospital, but he had suffered from NS for 2 years. He got relapsed for 3 times within 2 years, so his parents took him to our hospital and try to take Chinese medicine treatment.
When he just came, his 24 h Upr was 4.64 g, which is a very high level, and it means his kidneys have been damaged severely. In this condition, only taking steroid treatment cant improve his condition effectively, so we need to get the basic cause and take effective treatment to stop the disease.
As we know, the protein in urine refers to leakage out for protein in urine, which is mainly caused by severe kidney damage and low kidney function, so the treatment should focus on improving the whole body condition and restoring renal function from root. So our expert team made a systematic treatment plan based on his own condition, and the treatment is Toxin-Removing Treatment. Here are the functions:
- Remove toxins and wastes out from inherent renal cells and blood, and it can also excrete immune complexes out effectively, which can make a good blood environment for further treatment.
- Some certain Chinese medicines can improve self-healing ability of inherent renal cells, repair damaged renal cells and improve renal function from root. Thus can improve renal function and stop the protein in urine from root.
- Regulate immune system and stop the progression of nephrotic syndrome, then patients will have great chance to get cured and avoid relapse.
After taking systematic treatment in our hospital, the little patient's condition got great improvements, and 24 h Upr reduced to 1.91 g within only one week. We believe his condition can be better and better with continue treatment. If you want to learn more details of the treatment in our hospital, you can send e-mail to kidneycares@hotmail.com, or contact whatsapp +8618330110929.