Chinese Medicines Make Urine Protein Be Negative
2015-09-25 08:13
One patient was diagnosed with Nephrotic Syndrome in April. His urine protein is 3+, occult blood is - and 24 hour urine protein quantity is 4g. He does not take any treatment until 24-hour urine protein quantity becomes 4.3g. At this time, he takes steroids in May. After two weeks, urine protein becomes negative so he left the hospital. However, in June, his disease relapses again so he takes steroids again but urine protein is always between 1+ and 3+.
To avoid the relapse, he turns his eyes on Chinese medicine treatment. Through the Internet, he finds our hospital-Shijiazhuang Kidney Disease Hospital.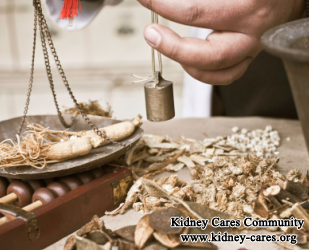 Our doctor tells him why his disease is easy to relapse and how does Chinese medicine treat his disease. Our oral Chinese medicine is based on many years of clinical experience and has many formulas. Oral Chinese medicines focus on removing toxins in kidneys and block further kidney damage. Besides, oral Chinese medicines can also repair injured kidney cells and discharge dead cells out of your body.
In addition to oral Chinese medicine, we also innovate circle therapy, medicated bath, foot bath. Du-moxibustion, Du-steaming therapy and other Chines medicine therapies. Different herbal formula has different therapeutic effect. The active ingredients in Chinese medicines can promote blood circulation to remove meridian obstruction and boost immunity. After that, some western medicines may also be used. The combination of western medicines and Chinese medicines can achieve the purpose of resolving the current problems and eliminating the root cause.
After two weeks of treatment, his urine protein turns negative.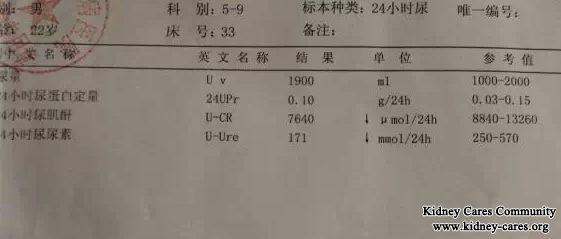 As for the treatment of kidney disease, it should start from the root cause. According to our many years of research, the root cause of kidney disease is polluted blood, namely immune complex deposits. Our Chinese medicines can purify polluted blood and cleanse immune complex deposits. Only in this way will the disease have no relapse.