Top 5 Complications Of Nephrotic Syndrome: You Should Not Neglect
2015-09-21 03:14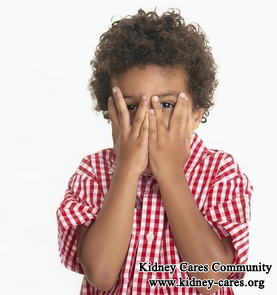 Nephrotic Syndrome will lead to a series of complications like infection, blood clots and coronary heart disease, etc. These complications are very harmful for nephrotic syndrome patients and should not be neglected. The following are some complications of Nephrotic Syndrome.
1. Infection
Infection is a common complication of Nephrotic Syndrome. Infection includes upper respiratory tract infection, urinary tract infection and skin infection, etc. Infection can be caused by leakage of lots of IgG, malnutrition, lack of B factor and loss of zinc and iron.
2. Blood clot
Blood clot is common to be seen in Nephrotic Syndrome. Membranous Nephropathy patients often suffer from blood clots and the morbidity rate is as high as 40%. This is usually related to swelling, hyperlipidemia and increased blood viscosity.
3. Acute kidney failure
Due to massive proteinuria, obvious swelling, hypoproteinuria and hyperlipidemia, patients often experience vomiting and diarrhea. When hypotensive drugs and diuretics are used, it makes kidneys lose some blood and also makes glomerular filtration rate (GFR) decrease. Under this condition, acute kidney failure occurs.
4. Coronary heart disease
Almost all nephrotic syndrome patients have hyperlipidemia especially coronary heart disease. Experts point out that coronary heart disease, infection and acute kidney failure are three leading factors for killing nephrotic syndrome patients.
5. Electrolyte and metabolic disorders
Frequent use of diuresis or long time no sodium intake will result in hyponatremia. Diuresis and loss of lots of potassium elements both can cause hypokalemia.
If you experience the above symptoms, you should see a doctor timely. Actually the treatment for nephrotic syndrome should be Immunotherapy which is a combination of western medicines and Chinese Medicines in Shijiazhuang Kidney Disease Hospital. Western medicines are effective to bring the above complications under control. Chinese Medicines should be used to treat injured kidney structure, namely the glomerulus. The Chinese medicines are carefully selected from nature and they will not cause damage on your body.
If you have interest in this therapy, you can leave us a message below or send an email to kidneycares@hotmail.com. We will reply you as soon as possible.
Our Treatment Effect
Swelling is an obvious sign of Nephrotic Syndrome
Move the mouse to enlarge the picture
Look, this patient has severe leg swelling which has made her feel pain and can not get out of the bed. In order to seek better treatment, she came to our hospital for Chinese medicine treatments. 30kg of fluid was removed from her body in less than a month. Her leg swelling disappeared completely. Now you can see her long legs again.
Proteinuria can also be seen in kidney patients
Move the mouse to enlarge the picture
Look, this patient has severe proteinuria when he just came to our hospital. With our Chinese medicine treatments, his condition was better and better. Bubbles in urine gradually reduced and finally disappeared in 10 days of treatment.
New Zealand Patient Second Visit to Our Hospital for TCM
Nephrotic Syndrome Illness Analysis