What Habits Cause A Relapse In Nephrotic Syndrome
2015-07-14 16:10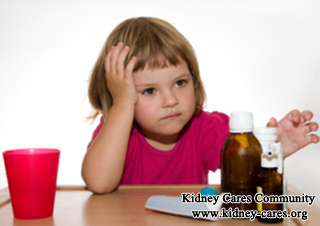 Almost all Nephrotic Syndrome (NS) patients will suffer from the relapse but most patients do not know the causes of a relapse. Frequent relapse of Nephrotic Syndrome speeds up kidney failure, so importance should be attached. What causes the relapse of Nephrotic Syndrome?
1. Hereditary
Clinical researches show that in the recent 15 years renal experts study the relation between the relapse of Nephrotic Syndrome and the antigenicity of white blood cells. Some patients with leukocyte antigen are vulnerable to relapse while this kind of antigen is determined by hereditary, which cannot be changed. Patients under this condition are bound to suffer from frequent relapse.
2. Infection
Frequent relapse in some cases are closely related to infection, in particular, it is associated with virus upper respiratory tract infection, namely cold. Cold can cause protein in urine and edema. When cold disappears, proteinuria disappears. But sometimes patients need to take steroid to control the symptoms.
3. Long-term use of prednisone
If Nephrotic Syndrome patients take prednisone for a long time, there is adrenocortical atrophy. When you stop taking steroids, renal adrenal will not secrete hormones. Thus, there is deficiency of hormone in the body. Under such a condition, Nephrotic Syndrome is easy to relapse. Thus, patients had better take less prednisone and other renal toxic medications.
4. Improper medicine use
Some patients stop the medicine or reduce its dosage as long as their symptoms are relieved. This leads to the relapse easily. Therefore, patients should use medicines correctly and take them under the instruction of doctor.
Knowing the causes of relapse of nephrotic syndrome can help you do a good job in the daily care. Only when you treat nephrotic syndrome from the root can the relapse be avoided. In Shijiazhuang Kidney Disease Hospital, we have Mai Kang Mixture, Micro-Chinese Medicine Osmotherapy, Medicated Foot Bath and Medical Soup, etc to avoid relapse. If you are interested in these therapies, you can leave a message below or send email to kidneycares@hotmail.com. We will reply you as soon as possible.