How to Prevent Lupus Nephritis from Developing into Kidney Failure
2016-03-14 07:38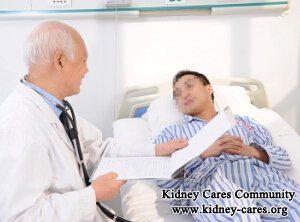 Recently Lupus Nephritis becomes one of the common causes of kidney failure. As long as it develops to kidney failure, your life will be affected greatly. How to prevent Lupus Nephritis from developing into kidney failure? If you want to know the answer, go on reading to learn more information.
-To block immune system
Lupus is an autoimmune disease, which can cause your immune system to attack your own organs. To prevent its damage, it is necessary for you to block your immune system. The most commonly used drugs are steroids and immunosuppressants. But long-term use of such a kind of medications have many side effects. And once your immune system is blocked, it is likely for you to catch infections, cancer and some other diseases.
In Shijiazhuang Kidney Disease Hospital, we use Immunotherapy to help you control Lupus Nephritis.
Immunotherapy is a very advanced medical treatment for kidney disorder caused by immune disorder. It is a combination of western medicine and Chinese medicine, which is compromised of accurate diagnosis, immune blocking, immune tolerance, immune clearance, immune regulation and immune protection. It can help you block abnormal immune reaction to prevent further kidney damage. It can also clear the cycling immune complexes in the blood to reduce their deposition on kidneys. Besides, it can increase the kidneys' tolerance to immune complexes so that they can coexist with each other and it can strengthen your innate immune system to help you fight against the disease. After 7-10 days' treatment, some changes will happen in your symptoms, for example, you will see floccule in the urine, which means immune complexes are passed out; you will become energetic; and swelling will disappear. After 30-45 days' treatment, your kidney function will improve gradually.
How to prevent Lupus Nephritis from developing into kidney failure? Now you have a clear mind. If you want to get some personalized guidance on treatment, please leave a detailed information on your state of illness below or send a scanned copy of your medical test report to kidneycares@hotmail.com. After analyzing your case, our nephrologist will contact you.
Our Treatment Effect
This patient has leg wound from Lupus Nephritis
Move the mouse to enlarge the picture
He got no good treatment in his country. In order to get better treatment, he came to our hospital for Chinese medicine treatments. After a period of our treatment, his wound is healed. You can look at the picture above.