Can Kidney Damages Be Reversed for Lupus Nephritis Patients
2016-03-09 08:27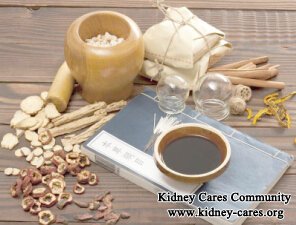 Lupus Nephritis is one of the most serious complications of lupus. Without timely and effective treatment, it will cause kidney failure quickly. Can kidney damages be Reversed for Lupus Nephritis patients?
In a kidney, the damaged degree of kidney tissues are different. Some kidney tissues are slightly damaged, while some are severely damaged. For the slightly damaged part, it is possible to reverse them and regain their ability. But for the kidney tissues that are damaged so severely that it is beyond their self-healing ability, it is impossible to reverse them.
How to reverse the slightly damaged kidney tissues for Lupus Nephritis patients?
Conventional treatment is to use steroids and immunosuppressants to inhibit immune system so as to reduce kidney inflammation. But compromised immune system exposes you to many kinds of diseases. In our Shijiazhuang Kidney Disease Hospital, we use Immunotherapy to treat Lupus Nephritis.
Immunotherapy is a very advanced medical treatment for kidney problems caused by abnormal immune system. It is compromised of six aspects, namely accurate diagnosis, immune clearance, immune blocking, immune tolerance, immune regulation and immune protection. After a period of Immunotherapy treatment, inflammatory reaction in the kidneys will be blocked so as to prevent further kidney damage; your immune system will be reset so that the body stops mistakenly attacking its own organs or cells; your internal environment will be regulated well to help the damaged ones to repair themselves; immune complexes in the blood and kidneys will be cleared away to reduce their damage to your body; your immune system will be strengthened to avoid the relapse of Lupus Nephritis. All in all, Lupus Nephritis will be under control with Immunotherapy and your damaged kidneys will gradually recover.
Can kidney damages be reversed for Lupus Nephritis Patients? Some kidney damages can be reversed, while some can not. The earlier you start treatment, the less the kidneys are damaged, the more kidney tissues you can protect. For more information on our treatment for Lupus Nephritis, please leave a message below or send emails to kidneycares@hotmail.com.
Our Treatment Effect
This patient has leg wound from Lupus Nephritis
Move the mouse to enlarge the picture
He got no good treatment in his country. In order to get better treatment, he came to our hospital for Chinese medicine treatments. After a period of our treatment, his wound is healed. You can look at the picture above.