Q:
Patient: I was diagnosed with lupus nephritis 8 years ago, and I have the symptoms of proteinuria and swelling legs. On 12th, June, 2016, I took the first dialysis. Can my disease be cured by your treatment? How can I stop the dialysis?
A: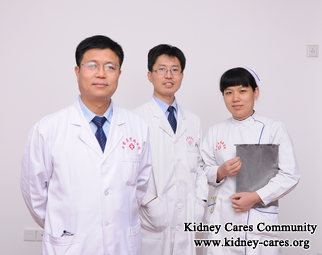 Doctor from Shijiazhuang Kidney Disease Hospital:
Lupus nephritis refers to the kidney disease caused by systematic lupus erythematosus (SLE), and it is a progressive kidney disease with gradually reduced kidney function. You said you have proteinuria and swelling, both are the common symptoms in lupus nephritis due to low kidney function. Dialysis is used for your case, it means your kidney have been damaged severely with very low kidney function. In this condition, if you can take effective treatment that can restore the kidney function effectively, you will have great chance to reduce the frequency of dialysis or even stop dialysis.
For your case, we suggest the Immunotherapy and Micro-Chinese Medicine Osmotherapy in our hospital, Shijiazhuang Kidney Disease Hospital, both are the featured treatment in China.
Immunotherapy is mainly used treatment for autoimmune disease, and it includes 6 steps, immune diagnosis, immune blocking, immune tolerance, immune clearance, immune regulation, immune protection. During the treatment, it can help stop the immune reactions in body and prevent further kidney damage, and it can also remove immune complexes out to purify the blood, then it can help strengthen the kidneys and make a good blood environment for further treatment.
Micro-Chinese Medicine Osmotherapy is an external and herbal based treatment, and there are many unique and special Chinese medicines used in it, which can help repair the damaged kidney cells and improve kidney function fundamentally.
Through systematic treatment with Immunotherapy and Micro-Chinese Medicine Osmotherapy, your lupus nephritis can be controlled well. With the improved kidney function, you will have great chance to get rid of dialysis and the severe symptoms can also disappear naturally.
If you want to learn more details of the treatment for your lupus nephritis in our hospital, you can leave a message below, or you can also send e-mail to kidneycares@hotmail.com, we can give you more suggestions about the treatment.