Is It Possible To Be Off One Year's Dialysis
2015-10-13 16:53
Q:
I am on dialysis for a year and would like to be off dialysis. Is it possible? Please help me. I am really sick of the side effects of dialysis.
A: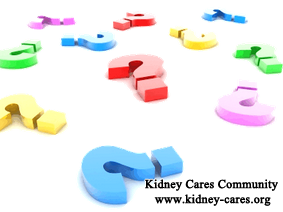 The above is one question from our online service center. Have you had the similar condition or confusion?
Can you stop dialysis suddenly?
Dialysis is usually recommended for patients with less than 15% kidney function. Dialysis is a quick treatment to deal with blood pollution and can help prolong life expectancy. Generally speaking, once you start dialysis, you need to do it regularly. If you stop dialysis suddenly, toxins will pile up in the body again, causing further kidney damage and causing severe complications like heart disease and extremely low blood pressure which may threaten your life. Therefore, you cannot stop dialysis freely and suddenly.
Is it still possible to get rid of one year's dialysis?
Of course. As long as you still have urine output, there will be a hope for you to avoid dialysis. In Shijiazhuang Kidney Disease Hospital, we do suggest patients to take systematic therapy to reduce frequency or even avoid dialysis. This systematic therapy is called Micro-Chinese Medicine Osmotherapy.
How does Micro-Chinese Medicine Osmotherapy work on dialysis patients?
This therapy is based on traditional Chinese medicine (TCM) and the superfinely Chinese medicines can come to failed kidney parts with the help of osmosis device and penetrant fluid. The active ingredients in Chinese medicines have the functions of preventing inflammation and coagulation, degrading extracellular matrix, extending blood vessels and supplying necessary nutrients. When the Chinese medicines contact with injured kidneys sufficiently, the pathological cells and tissues will be blocked and they will be replaced by healthy cells. In this way, kidneys can regain some function. It is likely to avoid dialysis.
Nowadays we have no branches in other countries. If you want to get this treatment, you need to come to China for treatment. Many patients are in our hospital for treatment so if you want to come, please tell us in advance. We will make a preconception appointment for you with our experts.