A: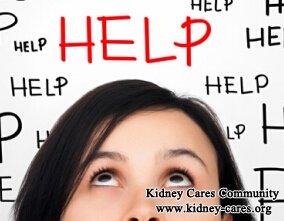 From what you said, I can see that your father's medical condition is very severe. Because both of his creatinine level and urea level are far beyond the normal level. Under normal circumstance, creatinine level is 0.5-1.2 mg/dL and urea level is about 7-20 mg/dL.
As to the first question: whether dialysis can be done or not.
Generally speaking, when creatinine level is as high as 6-7, dialysis is recommended to remove waste from the blood. But some patients do not have any discomfort when their creatinine is very high so that there is no need to do dialysis, while some other patients have many malaise in body when their creatinine is 5 so that they receive dialysis early.
Therefore, whether dialysis can be done or not does not depend on creatinine level and urea level.
As to the second question: options of treatment prior to dialysis
If you father still leads a normal life with creatinine 10.8 and urea 168, he can delay the time to do dialysis. During this period of treatment, if he can improve kidney function, he can keep dialysis away. In Shijiazhuang Kidney Disease Hospital, there are many therapies to help you, such as Micro-Chinese Medicine Osmotherapy, medicated foot bath, Mai Kang and decoction. They can expand capillaries and speed up blood circulation so as to remove stasis and increase blood flow into the kidneys. A good blood circulation helps kidney self-healing.
As to the third question: If I do not start treatment, what can happen?
If you do not start treatment, more waste builds up in the blood, which will cause further damage to kidneys. Moreover, they impair other systems of body, such as cardiovascular system, respiratory system, gastrointestinal tract system, etc. Sometimes they may threaten your life.
Early treatment is needed to lower creatinine 10.8 and urea 168. If you would like to acquire a personalized treatment plan, please contact online doctor.