Why Does IgA Nephropathy Relapse
2015-03-30 11:22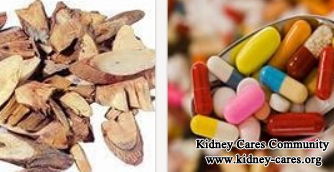 Although IgA Nephropathy patients take treatment, it still relapses after the treatment. Relapse makes IgA Nephropathy become more and more serious. Well, what causes the relapse of IgA Nephropathy?
IgA Nephropathy is an autoimmune disease. Its aetiological agent is usually cold. Therefore, IgA Nephropathy patients need to keep warm and watch the weather. Besides, improper diet will also lead to the relapse of IgA Nephropathy. Patients with high serum creatinine level should not eat high potassium foods like mushroom, carrot, spinach, peach, oranges, water spinach, bamboo shoots and tomatoes.
What's more, the relapse of IgA Nephropathy is because the medicines you take only control symptoms. Once the medical conditions get stable, they stop taking medicines. Actually medical conditions in this situation is not stable, if you quit medications, IgA Nephropathy is easy to relapse. Most IgA Nephropathy patients take steroids while steroids only control symptoms temporarily and do not repair damaged kidneys from the root. That is the reason why IgA Nephropathy relapses.
Chinese medicine treatment treats IgA Nephropathy from repairing injured kidneys. First, the active ingredients in Chinese medicines eliminate inflammatory factor in renal blood capillary to prevent the deterioration of kidney disease. Then, immune complexes will be removed from kidneys. The root cause of kidney disease is solved and pathogenic factor is removed. It is difficult for you to suffer from IgA Nephropathy.
However, it takes a long time to treat IgA Nephropathy. Therefore, Shi Jiazhuang Kidney Disease Hospital combines western medicine and Chinese medicine together. It can not only control the deterioration but also repair damaged kidney cells. In this way, medical condition will get controlled before deterioration.