How to Prevent the Complications of Hypertensive Nephropathy
2014-10-20 08:52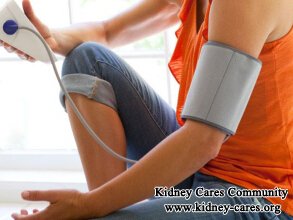 High blood pressure is the second leading cause of chronic kidney disease. Kidney disease caused by high blood pressure is called Hypertensive Nephropathy. It has many complications, which may increase difficulty of treatment or even threaten your life. How to prevent the complications of Hypertensive Nephropathy?
The common complications of Hypertensive Nephropathy
-Heart failure, angina, myocardial infarction
-Coronary heart disease
-Stroke
-Kidney failure
How to prevent the complications of Hypertensive Nephropathy?
These complications are all associated with raised blood pressure. If you want to prevent them, you should control high blood pressure at first.
The conventional treatment is to use antihypertensives like ACEI, ARBs, CCB, diuretics, etc. According to your medical condition, the doctor will prescribe different medicines to lower blood pressure. In daily, you should limit the intake of food high in salt, because salt can raise your blood pressure further.
But that is not enough. We should make the whole body balanced and harmoniously so that your body can regulate the blood pressure by itself. Kidney is the organ responsible for blood pressure regulation. Therefore, our treatment sets about repairing the damaged kidneys and improving kidney function.
Kidney disease treatment is a long process, so we had better choose some natural therapies. In Shijiazhuang Kidney Disease Hospital, there are TCM therapies, which have been proved effective in treating kidney disease. For example, Micro-Chinese Medicine Osmotherapy, Circle Therapy, Moxibustion, Foot Bath, Full Bath, Steam Therapy, etc. They can dilate blood vessels to increase blood flow so as to reduce blood pressure. Increased blood flow can also improve ischemia and anoxia in the kidneys, which aids in the recovery of damaged kidneys. Besides, they can eliminate inflammatory factors from the blood so as to ease inflammation. With comprehensive treatment, your kidneys strengthen their ability to regulate blood pressure so that you won't worry about these complications.
Early treatment for Hypertensive Nephropathy can reduce the chance of complications and help you live a normal life. If you still have any questions, please contact online doctor directly. All of online service is free of charge.