How Long Can Dialysis Prolong Life
2016-04-01 07:42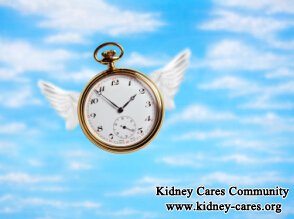 As we all know, when kidneys fail to work, dialysis is required to purify the blood and prolong your life. How long can dialysis prolong life? This question is really difficult to answer, because it depends on many factors, including how healthy you are, your quality of healthcare, your attitude, etc.
Generally speaking,
-If you are under 70 years old with no other illnesses and do dialysis regularly, you can prolong your life to more than 10 years or even 20 years.
-If you are 70-80 years old, or under 70 years old with one other serious illness, you have 66.7% to be alive after 2 years' treatment.
-If you are over 80 years old or any age with two serious illnesses, such as heart attack and diabetes, you have only 33.3% to be alive after 2 years.
For kidney failure patients, they mostly die from the various complications of dialysis, including infections, heart failure, etc. If you do not want to die, you should reduce its complications and risks as many as possible.
How to prolong life with kidney failure?
For most people, dialysis is a bridge to kidney transplant. But kidney transplant is not suitable for all kidney patients. If you are not willing to do kidney transplant, you can try our Blood Pollution Therapy. This therapy is a characteristic treatment of Shijiazhuang Kidney Disease Hospital. It is to use combined methods to cleanse the blood, not only the micromolecule wastes, but also other types. It also removes stasis from the blood vessels to improve blood circulation so that oxygen, essential elements and active ingredients of medicine can go into the kidneys to help recover. Besides, it can supplement the essential elements and maintain a good blood environment for the damaged kidneys to heal. After a period of treatment, your kidney function will enhance. And then it is possible for you to reduce dialysis frequency or even get rid of dialysis to lead a normal life.
How long can dialysis prolong life? You can talk with our online doctor to get an accurate answer. If you want to lead a normal life with kidney failure, we can also give you some guidance on treatment.