How To Treat Hypotension During Dialysis
2015-09-05 09:08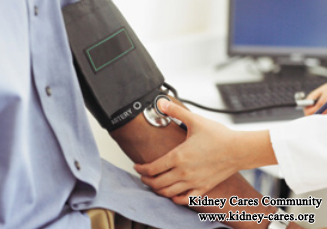 Hypotension during dialysis is a very serious clinical problem. It is one of the most frequent complication in renal replacement therapy which diminish patient's quality of life, and increases the mortality in the dialyzed population. Well then, how to treat hypotension during dialysis?
How does hypotension occur during dialysis?
Dialysis hypotension can be caused by many factors such as decreased plasma osmolality, a decrease in extracellular fluid volume with inadequate plasma, impaired venous compliance, decreased cardiac reserve, changes in serum potassium and calcium concentrations, and an accumulation of nitric oxide.
How to treat hypotension during dialysis?
Plasma osmolality has been achieved by using either a high sodium dialysate or a sodium modeling protocol. Cooling the dialysate to 35 degree centigrade (from the usual 37 degree centigrade) results in catecholamine release and thereby leads to peripheral vasoconstriction and an increase in cardiac inotropy. Isolated ultrafiltration followed by isovolemic dialysis enhances plasma refilling and maintains a steady plasma osmolality. All these therapies have been at least partly successful in preventing hypotension during dialysis.
Aside from hypotension, dialysis can also cause other side effects like nausea, vomiting, muscle cramp and sleeping difficulties. Under such a condition, many patients do not want to undergo dialysis. Is there any alternative for kidney disease other than dialysis? Yes, in our hospital-Shijiazhuang Kidney Disease Hospital, we have natural Chinese medicine treatment like Micro-Chinese Medicine Osmotherapy, Medicated Bath, Foot Bath and Mai Kang Mixture, etc. These therapies can help patients reduce dialysis frequency or even eliminate dialysis by repairing kidney damage and improving kidney function. When dialysis is eliminated, its side effects including low blood pressure will be treated well.