Battle History Against Diabetic Nephropathy for Foodie
2016-07-07 08:02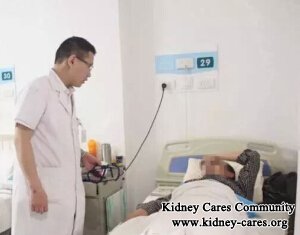 With diabetes for more than 10 years, most patients will have kidney impairment, leading to Diabetic Nephropathy. This kind of kidney disease is difficult to treat, and it is the seconding leading cause of uremia. Mr.Wu is such a Diabetic Nephropathy, but he is also a foodie. How does a foodie battle against Diabetic Nephropathy? Go on reading to learn more information.
As we all know, to have a good control of blood sugar level, it is necessary for diabetics to restrict food intake. At the very beginning, Mu's family members control his food, but he usually often went out to buy something secretly to eat. Because of uncontrolled blood sugar level, his diabetes caused Diabetic Nephropathy quickly.
When he came to our hospital for treatment, his proteinuria was as high as 3+.


Treatment for Diabetic Nephropathy in Shijiazhuang Kidney Disease Hospital
In our hospital, we use Toxin-Removing Treatment to cleanse the waste products in the blood, especially those immune complexes that are produced by diabetic metabolic disorder. When these things are cleared away from blood and kidneys, it can prevent kidneys from being damaged further. This therapy can also draw toxins out of the renal inherent cells. Besides, it can dilate blood vessels and remove stasis to make blood flow smooth, and then oxygen, nutrients and active ingredients of medications can arrive at nidus to speed up kidney recovery. When your kidney function improves a little, you can use some western medicines together to help eliminate proteinuria and some other symptoms.
After a period of treatment, proteinuria will disappear. Look at Mr.Wu's medical test report, his proteinuria has turned normal.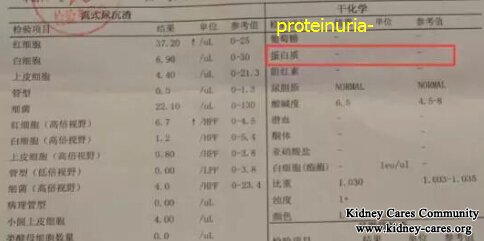 Before discharging from hospital, our nephrologists remind Mr.Wu. It is right to control food, but it should not be over strictly controlled, because our body needs nutrients to maintain its normal function. Apart from proper diet, exercise and emotion also play an important role in controlling blood sugar level. We should combine all the aspects together to battle against the disease. If you would like to know more information on Diabetic Nephropathy treatment, please leave a message below or consult online doctor directly. We are glad to help you.