How to Manage Edema in Diabetic Nephropathy
2014-12-11 02:05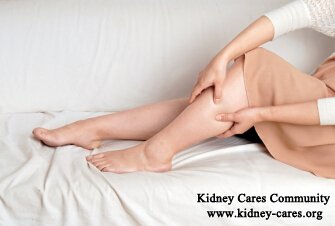 Years of diabetes causes many complications, one of which is kidney disease. Because kidneys have to work hard to remove sugar from the blood. Long-term overwork causes kidney damage. A common symptom of kidney disease is edema. How to manage edema in Diabetic Nephropathy?
Why Diabetic Nephropathy causes edema?
With the progression of Diabetic Nephropathy, the number of damaged nephrons is more and more and their damaged degree increases as well. As a result, a lot of protein leaks into the urine, leading to massive proteinuria. Because protein loses from glomerular capillaries, plasma colloid osmotic pressure declines (the maintain content of plasma colloid is plasma protein). An important function of plasma colloid is to regulate the exchange of intravascular and extravascular fluid. The declined plasma osmotic pressure gives rise to water retention in the tissue space.
How to manage edema in Diabetic Nephropathy?
-If you have severe edema, diuretics are prescribed to flush out the excess fluid from your body.
-Because your edema is associated with proteinuria, it is necessary for you to reduce protein leakage. In western medicine, steroids and immunosuppressants can inhibit kidney inflammation and stop proteinuria.
-In diet, you should limit the intake of water, salt and protein.
-You should also have a good rest and avoid overwork.
The fundamental way to manage edema is to control blood sugar level and repair the damaged kidneys. In Shijiazhuang Kidney Disease Hospital, there are many therapies to help you, such as Micro-Chinese Medicine Osmotherpay, Medicated Bath, Mai Kang mixture and decoction. They can cleanse your blood, remove stasis and increase blood flow into the kidneys. They can also lower cholesterol level and control blood sugar level. Moreover, they can suppress kidney inflammation and fibrosis. After a period of treatment, edema disappears and your kidney function will also improve.
How to manage edema in Diabetic Nephropathy? Could you find the answer from the above article? If not, please feel free to contact online doctor or leave a message below.