What Does Albumin in Urine Mean for Diabetics
2014-10-25 12:41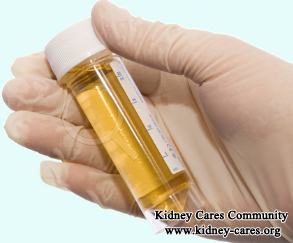 Diabetes is characterized by persistent high blood sugar, but for patients who have suffered this illness for many years, if they do urine test, albumin will be found in urine. Well, what does albumin in urine mean for Diabetics?
For diabetics, appearance of albumin in urine usually mean Diabetic Nephropathy which appears easily after the diagnosis of Diabetes about 10 years. Diabetic Nephropathy refers to a kidney problem caused by Diabetes and if it is not controlled well, it will run to kidney failure. Therefore, taking treatment as soon as possible is very necessary.
Albumin is a type of protein and the major job of it is to maintain the colloid osmotic pressure. In normal condition, protein are preserved in the body while passing through kidney with blood. however, when kidney tissues are damaged, protein like albumin will leak into urine. Under such a condition, if we do urine test, protein will be founded in urine.
Diabetics are more likely to have albumin in urine, because persistent high bloo sugar is very harmful for kidney. Fasting blood sugar is normally in the range of 3.6-6.1mmol/L. When blood sugar becomes higher, kidneys will work hardly to remove excess sugar through urine. Therefore, Diabetes always cause symptoms like frequent urination and thirsty. It is ok for kidneys to bear a heavy burden for a short time, but if this condition lasts for a very long time, kidneys will be damaged. For diabetics, when their kidneys fail to work as well as they did before, albumin leak into urine.
In many cases, when albumin is found in urine, diabetics begin to try every means to reduce or remove albumin in urine. Actually, albumin appears in urine due to kidney damages and it is just a symptom of Diabetic Nephropathy. If we want to reduce albumin in urine permanently, we must repair kidney damages and improve kidney function. Only in this way, can the problem be solved fundamentally.
In our hospital-Shijiazhuang Kidney Disease Hospital, Micro-Chinese Medicine Osmotherapy is used to help diabetics repair kidney damages. With the help of this herbal treatment, not only albumin in urine can be removed successfully, but also other discomforts like poor appetite can be alleviated from the root.