Can Avocado Increase Creatinine Level
2014-04-08 02:02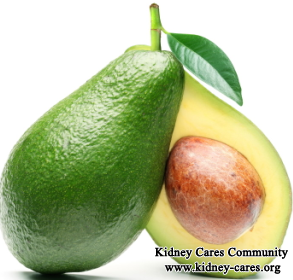 Avocado is a kind of nutritious fruit, and contains many vitamins and protein as well as many minerals like sodium, potassium and calcium. Due to these nutrients, many people eat it. However, for high creatinine patients, they are very careful about their diet. Therefore, high creatinine patients send us a mail to kidneycares@hotmail.com to consult our renal experts if avocado will increase creatinine level.
High creatinine level can be caused by many factors like much protein intake, long-term standing, much meat intake and kidney-related problem which is the mainly cause of increased creatinine level and is most dangerous for people. Why does kidney disease cause elevated creatinine? The reason is that damaged kidneys fail to discharge creatinine out of the body, causing creatinine build up in the body. In this case, creatinine will occur and only when at least half of kidney function is damaged, will high creatinine appear. At this time, kidney function has been damaged severely and it is very dangerous. Also electrolyte balance will be disordered like high potassium level in blood. In this regard, people should avoid high potassium foods.
As mentioned above, potassium-high foods should be avoided. In this condition, avocado should not be eaten by kidney damaged patients. Because avocado with high potassium will worsen kidney function and cause further kidney damage. The more severe kidney damage becomes, the higher creatinine level is. Avocado will not increase creatinine directly, but creatinine level will be elevated indirectly due to further kidney damage.
In addition, kidney disease patients with high creatinine level should also avoid other high creatinine level, like banana, potatoes, dried apricots, white beans, mushrooms and so on. Furthermore, if you want to learn more about information about high creatinine diet, you can click What Foods Can Not Be Eaten By High Creatinine Patients.