Despair of Hope-Shijiazhuang Kidney Disease Hospital
2016-04-16 06:15
After 15 days of integrated Chinese medicine and western medicines, Ms Zhang's high creatinine level is reduced to 316umol/L from 750umol/L. Besides, leg pain caused by diabetes also gets alleviated.
Ms Zhang is from Heilongjiang province and suffers from uremia stage of IgA Nephropathy. She is only 43 years old. Two years ago, she knew she has suffered from kidney disease. But her condition became even worse with the treatment. His creatinine level increased to 716umol/L within two months. She was plunged into despair. If without the supports of her family members, she might give up.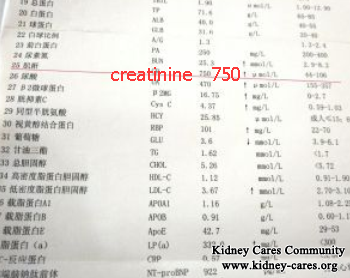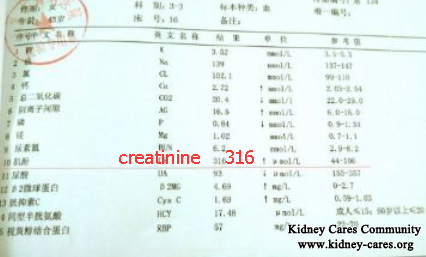 In order to seek further treatment, she comes to our hospital-Shijiazhuang Kidney Disease Hospital for treatment.
Before treatment
Her serum creatinine level is 750umol/L which is a really high level. High level of toxins severely affect body organs. Our doctors give her treatment to cleanse her blood and meanwhile regulate her internal environment to make her kidneys recovery quickly.
During treatment
The characteristic treatment in our hospital is Chinese medicine treatment. It includes various therapies such as Micro-Chinese Medicine Osmotherapy, Medicated Bath, Foot Bath, Medicinal Soup, Mai Kang Mixture and Moxibustion Therapy, etc. These therapies aim to cleanse your blood through removing toxins out of your body. When your blood is cleaned, your kidneys can get repaired well in this favorable environment. Besides, our Chinese medicines can also supply you with essential nutrients, prevent inflammation and coagulation, degrade extracellular matrix and remove blood stasis. With these functions, injured kidneys can be repaired gradually and then renal function will be improved greatly. More and more patients have come to China for treatment. These therapies are only applied in China so foreign patients need to come to China for a try.
After treatment
After half month of treatment, her serum creatinine level is reduced to 316umol/L from 750umol/L. Her sleep quality is improved greatly and stomach discomforts also get alleviated. She see the hope of life.
If you have any question, you can leave a message below or send an email to kidneycares@hotmail.com. We will reply you as soon as possible.