Residual Kidney Function Is The Key Point In Uremia Treatment
2017-03-27 03:15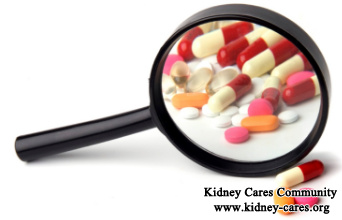 Residual kidney function is very important for uremia patients. It can tell if dialysis should be started and how long can you live with dialysis.
Residual renal function refers to your own kidneys' ability to excrete fluid and toxins. Protecting residual kidney function has closed relation with life expectancy, less complication and better life quality.
The first aim for end stage renal disease (ESRD) patients is to protect their remaining renal function. The reason is very simple:
Patients with better residual kidney function can avoid dialysis.
Patients with poor residual kidney function can take dialysis happily.
Patients with worst residual kidney function take dialysis painfully.
How to protect remaining residual kidney function?
1. Keep complications under control including heart failure, obesity, hypeluricemia and renal artery stenosis.
2. Lower your blood pressure. As long as low blood pressure does not occur, you should take medicines to lower high blood pressure and do not stop medicines.
3. Based on previous experience, the earlier you take dialysis, the better prognosis will be. However, IDEAL research showed that earlier dialysis can not reduce death rate compared with late dialysis.
4. Some studies show that dialysis patients should consume more protein than other kidney patients.
5. Dialysis patients especially for peritoneal dialysis patients should avoid nonsteroidal anti-inflammatory drugs , amino sugar glycosides antibiotics and contrast medium. As for hemodialysis patients, they can take Acetyl N-Acetylcysteine orally before taking contrast medium, which is beneficial for protecting your remaining kidney function.
Finally, let's say it again. Protecting residual kidney function is very important for uremia patients. Only in this way can you live a high quality life. Our contact information is kidneycares@hotmail.com and 008618330110929.