How Does Uremia Affect Your Body
2015-08-09 02:10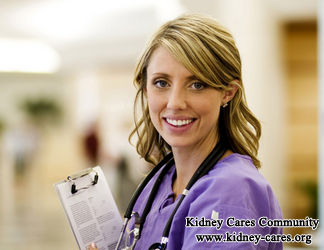 Dialysis patients often suffer from various discomforts caused by toxins. Since most toxins are produced by metabolism, proper life style changes and dietary adjustment can avoid excessive toxic accumulation so as to avoid unnecessary physical discomforts. Well then, how does uremia affect the body?
1. Water retention
Too much water accumulates in the body, forming toxins. Kidneys in dialysis patients cannot discharge excessive fluid so as to cause water retention. Water retention in the body for a long time will cause various symptoms including limb edema, high blood pressure, heart failure, poor appetite, nausea, vomiting, malnutrition, anemia, hydrothorax, ascites and hydropericardium.
2. Hyperphosphatemia
Hyperphosphatemia is an important complication in dialysis patients. Hypocalcemia is always associated with hyperphosphatemia. Dialysis patients may suffer from itchy skin, back pain, joint pain and even bone fracture. Dialysis can lower high phosphorus level in blood quickly but present dialysis cannot remove excessive phosphorus level consumed from diet completely. Prolonging dialysis time or increasing dialysis times can do some help for lowering high phosphorus level. Besides, restricting food with high phosphorus is another important measurement for controlling hyperphosphatemia. High phosphorus foods include nuts, peanut, dairy products, laver, green beans and soft drinks, etc.
3. Hyperkalemia
When kidney function declines, kidneys' ability to discharge potassium also decreases. Under this condition, hyperkalemia is easy to occur. Patients with hyperkalemia will experience extreme fatigue, muscular soreness, arrhythmia like bradycardia and heart stops.
Generally speaking, sufficient dialysis can control serum potassium concentration. Dietary changes can contribute to lowering high blood potassium to some extent. Dialysis patients should avoid consuming high potassium foods like oranges, bananas, nuts and caraway.
The above are some harms of uremia to your body. The best treatment for uremia should aim to repair kidney damage and improve kidney function. Chinese medicines are strongly recommended for you. If you want to learn detailed information, you can leave us a message below or consult our online doctor directly.
Our Treatment Effect
High creatinine level is dangerous to a kidney patient
Move the mouse to enlarge the picture
If you also want to reduce your high creatinine level, please look at this patient's report. When he was just hospitalized in our hospital on Dec 11, 2018,
His creatinine:1028umol/L,
urea: 39.7mmol/L
UA : 513umol/L
After a period of our treatment,
his creatinine:331umol/L, urea:16.1mmol/L
UA :325umol/L on Jan 5, 2019.
His condition was getting better and better. You can also get better.
For a CKD patient, you can choose Chinese medicine treatments to control your condition. your creatinine level can be reduced radically, symptoms can be alleviated and more importantly, your renal function will be improved. In this way, you can stay away from end stage kidney disease and avoid dialysis.
Latest Articles
Uncle Duan is from Jiang Xi Province, China, a
Is it possible to reduce vomiting if creatinin